Nowadays, it can be said that 
"online and offline optimization" is the source of competitive strategy for retailers with e-commerce sites . 
Particularly in recent years, the importance of online rather than offline has been attracting more attention due to unprecedented restrictions such as refraining from going out. Therefore, in this article, we will provide 
an overview of the OMO strategy, which has been attracting attention in recent years by integrating online and offline to pursue a customer-centered UX, and explain in detail the differences between O2O and omnichannel . 
We will also explain the steps to implement the OMO strategy and specific examples of OMO measures both overseas and domestically.

Table of contents
What is OMO strategy?
Differences between O2O and omnichannel
Background to the importance of OMO strategy
Expansion of online services due to the spread of smartphones
Changes in consumer purchasing behavior
Representative examples of OMO strategy measures
mobile order
chatbot
In-store pickup of items ordered online
Delivery to your home or office
Smartphone payment 
Key points for successful OMO
Customer experience optimization
Touchpoint optimization
Accumulation of behavioral data
How to proceed with OMO strategy
Organize your current customer experience
identify issues
Consider new customer experience flows
Consider the tools you need
[Overseas] OMO case study
Supermarket industry (China) | Super Humer Fresh
Points app (USA) | Shopkick (USA)
Convenience store industry (USA) | Amazon Go
[Domestic] OMO case study
Apparel industry|BEAMS
Cafe industry|UCC Ueshima Coffee
Department store industry|Seibu/Sogo
Furniture and home appliance industry | Nitori
OMO will continue to become more widespread
summary
What is OMO strategy?
OMO (Online Merges with Offline) is a term that means merging online and offline , and is a marketing strategy that allows customers to have a better experience regardless of whether they are online or offline.
It was proposed by former Google China CEO Li Kaifu around 2017 and attracted attention when it was published in the British magazine The Economist.
The reason behind the emergence of OMO is that technological advances have made it possible to convert offline behavior, which was difficult to capture in the past, into data.
Until now, online and offline data were managed separately and used for different marketing initiatives. However, by using smartphones and various sensors, it is now possible to link the IDs and information of customers who purchased in-store with those who purchased from online stores .
By being able to analyze the actions of the same person, services with higher customer satisfaction can be achieved, such as receiving a push notification on a smartphone when walking near a store that has a product that has been added to favorites on an online store. We will be able to provide you with
Differences between O2O and omnichannel
Words with similar concepts to OMO include O2O and omnichannel.
O2O (Online to Offline) is a marketing method that guides customers from websites and SNS (online) to physical stores (offline). This includes measures to encourage store visits by distributing coupons on Twitter.
As the word "to" suggests, it is a one-way measure centered on offline stores, and has a strong promotional meaning of attracting customers to physical stores.
Omni-Channel is a sales strategy that integrates all sales channels, including physical stores and e-commerce sites, to provide customers with the same experience everywhere. The aim is to improve customer satisfaction by providing the same purchasing experience anytime and anywhere.
O2O, omnichannel, and OMO all have one thing in common: they focus on online and offline. However, the difference is that while O2O and omnichannel aim to optimize channels, OMO aims to optimize the customer's purchasing experience.
Background to the importance of OMO strategy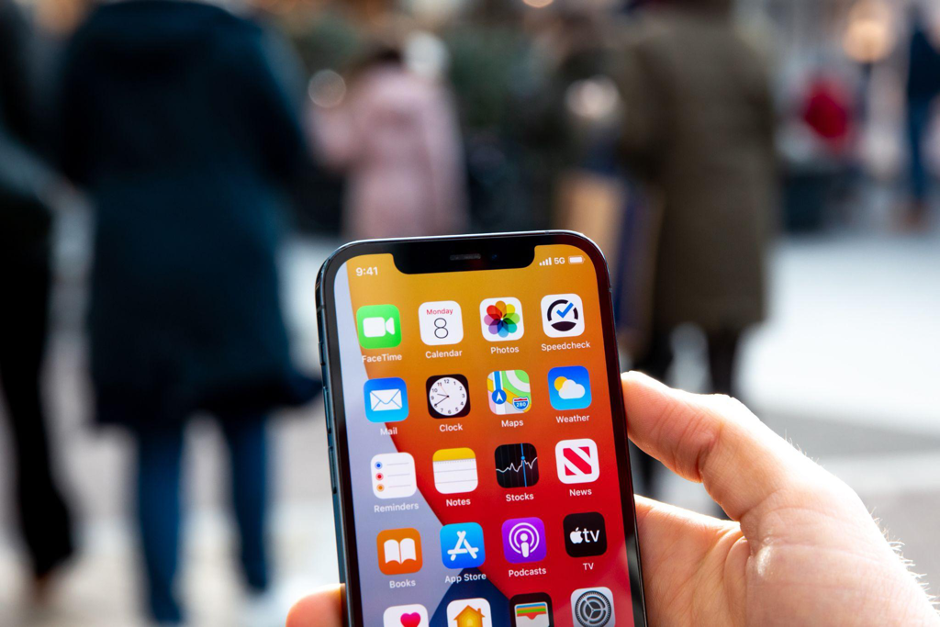 The reason behind the importance of the OMO strategy is the introduction of new technologies such as smartphones into the living environment that surrounds us. Another factor that is supporting OMO is that there have been major changes in consumer behavior over time.
Expansion of online services due to the spread of smartphones
By using smartphones, it is now possible to search for and purchase products of interest regardless of location or time. Things that were previously only possible in stores can now be easily done on smartphones.
For example, it has become commonplace in this day and age for people to access the e-commerce site of their favorite brand on their smartphone, add a product they are interested in to their favorites, purchase that product later by paying with a credit card, and have it delivered to their home. For users, it can be said that smartphones are already a storefront.
Changes in consumer purchasing behavior
We have gone from an era where everyone bought the same things to an era where each person buys the things they like based on their own tastes and preferences. Companies can no longer meet consumer needs by simply selling uniform products, and can no longer survive in the market unless they sell products that meet the diverse needs of customers.
With the improvement of the Internet environment and the advent of smartphones, consumers have begun to take actions both offline and online. An example of this is the act of examining a product on a brand's official website and then purchasing it in-store.
Representative examples of OMO strategy measures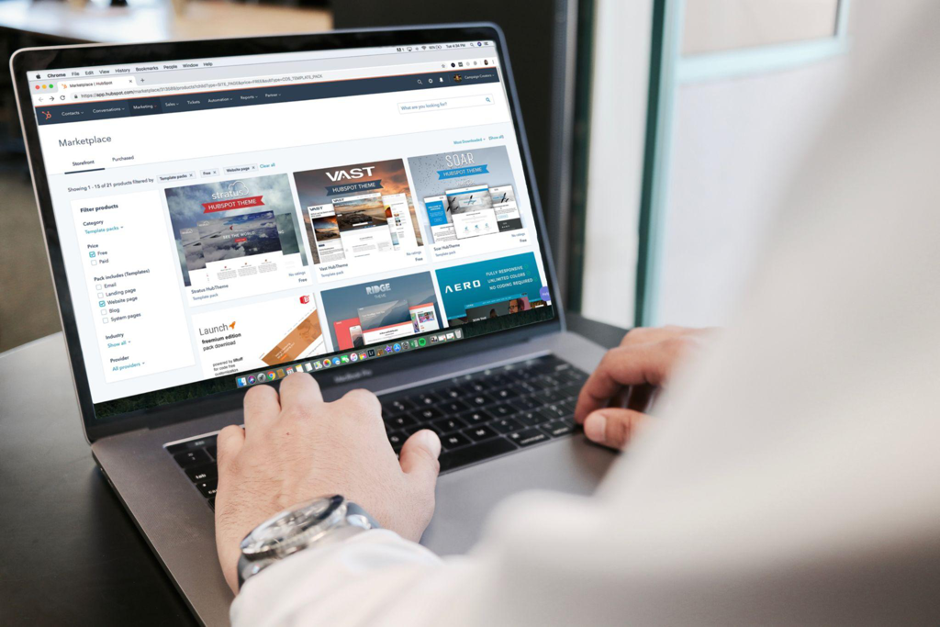 A measure called OMO has already been adopted by many companies in the BtoC services that we regularly interact with. The growth of OMO has been remarkable since smartphone devices became popular. Here we will explain OMO's representative measures.
mobile order
This is a one-stop service for completing product purchases from ordering to payment through a smartphone app. Mobile ordering has been introduced in a wide range of industries, including restaurants and clothing.
Mobile ordering enables marketing activities tailored to the customer by collecting various customer data such as product viewing and purchases on the app. For example, there are methods such as sending a message to remind users to purchase a product when they put it in their cart but do not purchase it, or recommending products from that brand when they frequently purchase products from that brand.
chatbot
This is a feature that automatically answers questions that customers type in text on an app or website through a program. If you make an inquiry by phone or email, it may take time for a response to be answered, which may lead to a decrease in customer satisfaction. Chatbots can respond in real time, allowing you to quickly convey the information your customers want. For companies, by relying on chatbots, it is possible to reduce the labor costs and man-hours required for customer service. Companies will be able to focus on more important customer interactions.
In-store pickup of items ordered online
This is a service where you first purchase a product on an app or e-commerce site and then pick it up at the store later. Some companies with stores are offering in-store pickup services. It is especially used by companies that sell clothing and daily necessities.
In cases where you had to wait for the product to be delivered after purchasing it, you can use the in-store pick-up service to receive the product as soon as possible. Another benefit is that you can save on shipping costs compared to having it delivered to your home. For example, you can purchase a product during your morning commute and then stop by the store on your way home from work to pick it up. This is also beneficial for customers as they can receive their items without having to worry about delivery time.
Delivery to your home or office
This is a service that allows you to specify the location where you want to receive your products when purchasing products online. Depending on the customer, the location where they would like to receive the product may vary depending on the situation. It is not efficient for customers to create an account for each shipping destination. There are also services that allow you to specify a convenience store as the delivery destination.
With services that deliver items purchased online as gifts, you can also specify the address of the recipient of the gift as the delivery destination. In this way, online shopping is becoming more and more convenient.
Smartphone payment 
This is a service that allows you to pay on your smartphone when shopping online on apps or e-commerce sites. In addition to credit cards and debit cards, there are also services linked to a digital payment service called E-money. A major advantage of smartphone payments is that commercial transactions can be completed more quickly than traditional cash payments.
Another advantage of smartphone payments is that it is easy to link with loyalty programs, such as giving points through smartphone payments. Rather than developing payment functions on their own, companies provide smartphone payments through APIs provided by payment processing companies.
Key points for successful OMO
When working on the OMO strategy from now on, keeping the following three things in mind will lead to success.
Customer experience optimization
As mentioned above, OMO is an initiative to optimize the customer purchasing experience. To do this, it is necessary to derive from the accumulated data, "What kind of experience should be provided to satisfy customers?"
Check things like "what's missing," "what experiences can we add," and "is it worth it?" regarding the services that our company already provides or that are already available in the world. Ultimately, however, the key is to determine what data and how to obtain and provide it to solve the problem.
Touchpoint optimization
In order to obtain offline data, it is necessary to create touch points with customers, such as physical stores, online shops, and apps. To achieve this, it is important to provide services that make customers want to visit.
For example, Ping An, a major Chinese insurance company that has been successful with OMO, has gained a large number of users by providing a variety of highly convenient services such as health apps. It can be used even if you do not have a contract with our company's insurance products, and it serves as an efficient means of acquiring potential customers.
Securing touch points is especially essential for products and services that are used infrequently, such as insurance.
Accumulation of behavioral data
Traditional marketing measures mainly rely on online behavior data, but the key is to use smartphones and sensors to convert and accumulate data on "how customers behave offline."
For OMO to be successful, it is essential to create a system that continuously collects and utilizes offline behavioral data. In addition, by providing an experience that satisfies customers based on that data, the number of users will increase, which in turn will lead to an increase in the number of service users and further accumulation of data, creating a good cycle.
How to proceed with OMO strategy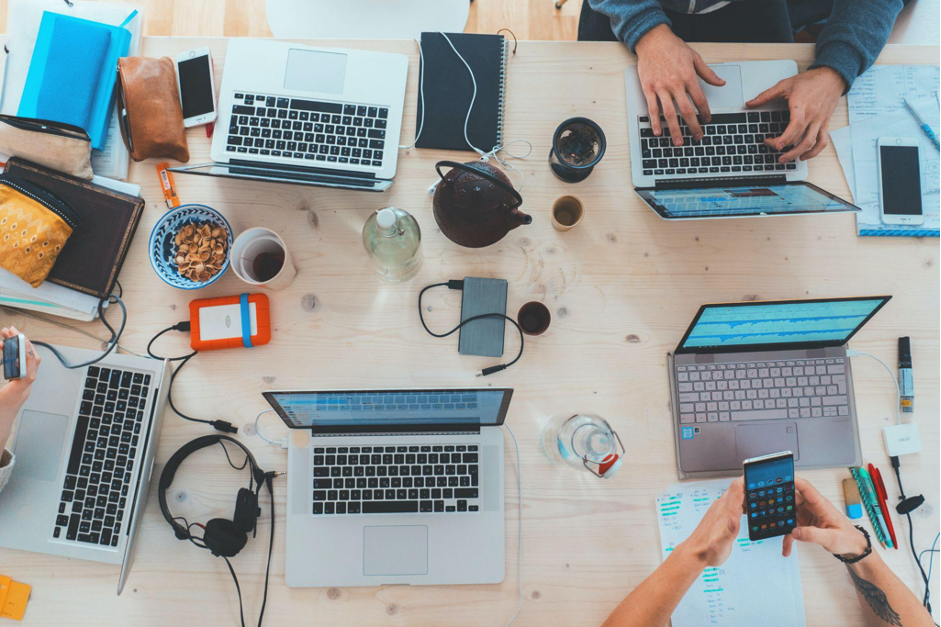 Start implementing OMO by developing a strategy. When a large investment is required, it takes a lot of time as it is an important step that is related to the company's business strategy. Here we will explain the basic flow for building an OMO strategy.
Organize your current customer experience
Organize the touchpoints in each funnel (action step) when customers interact with your company's products and services.
There is a certain process before a user purchases a certain product. One idea is to become aware of a product by looking at digital advertisements, collect information about the product on search sites, refer to user reviews on SNS and e-commerce sites, and consider whether or not to purchase the product on e-commerce sites. maybe. By organizing these touchpoints, you can find out which funnels have opportunities to introduce what kind of OMO.
identify issues
Gather information about what problems occur during the customer experience. The method of collecting information varies depending on the industry, but for BtoC companies, it is important to collect real feedback such as customer feedback sent to customer support, comments on SNS, and problems with store operations and customer service . It is important. After collecting the problems, think of ways to solve them. This is a task that this player must accomplish.
Consider new customer experience flows
After identifying the issues, we consider what kind of new customer experience can be created from an OMO perspective by integrating online and offline to improve the UX of the customer experience. When envisioning a new customer experience, it is ideal to assess the effects both qualitatively and, if possible, quantitatively. This is because implementing a new customer experience requires implementation and operational costs, so decisions must be made from a management perspective.
Consider the tools you need
In most cases, the implementation of OMO involves the introduction of digital tools. There are ways to develop a system from scratch completely, and there are also ways to use a package service that has already been developed by an external vendor.
Decide which one is best for you depending on the UX of the customer experience you want to achieve and your budget. For example, if you want to introduce an official app for smartphones, you can define the requirements from scratch and create a completely original app for your company, or you can introduce a pre-developed app that is packaged with functions. Be sure to determine which system is best based on cost-effectiveness and your company's budget.
[Overseas] OMO case study
Here, we will introduce three examples of OMO overseas to give you a more concrete image.
Supermarket industry (China) | Super Humer Fresh
Huma Fresh (hereinafter referred to as Huma) is a large supermarket operated by Alibaba (Aliba Group), a major Chinese e-commerce company, with over 140 stores in China, including Shanghai, Beijing, and Shenzhen.
We sell both in-store and online, and our store operations are highly digitalized. It is sometimes called the Chinese version of Amazon Go.
Products in the store have QR codes attached to them, and by scanning the code with a smartphone app, customers shopping in the store can check not only the price but also online product reviews and recipe information.
Add the items you want to your cart on the app, pay from the app at the register, and the purchase process is completed cashless. Sales floor staff display order information on their smartphones, then place the products in special bags, package them, and have them delivered within 30 minutes.
Since the payment information in the app is registered with Huma's ID, it is linked to the online purchase history.
For fresh products such as vegetables and seafood sold in stores, sales history and other data are analyzed to determine the type and sales volume, which reduces sales losses.
Points app (USA) | Shopkick (USA)
Shopkick is a point earning app operated by the American startup company Shopkick. Shopkick itself does not have a physical store, but it is unique in that it provides a system where users voluntarily provide data in exchange for points.
After downloading the app and registering as a member, users earn points by checking out products and shopping at affiliated online or brick-and-mortar stores. In the case of a physical store, scan and register the product.
Users have the advantage of collecting points and receiving gift certificates to places like Amazon and Starbucks. Businesses can use the data provided by Shopkick for analysis.
What I would like to note is that you can obtain data even for products that you have not actually purchased. This allows us to find out if someone was interested in a product and picked it up, but didn't end up purchasing it, which can be used as data useful for problem-solving.
Convenience store industry (USA) | Amazon Go
Amazon Go is a service called a "stand-alone store" that does not have a physical cash register. It was first experimentally launched in January 2018 at physical stores in the United States.
Users install the Amazon Go dedicated app on their smartphones and complete membership registration and credit card registration in advance. When entering the store, hold the app's QR code over the scanner at the entrance. Once you have added the items you want to buy to your cart, you can complete your shopping by simply leaving the store. Amazon will charge your account and send you a receipt via email. Amazon Go's unique feature is that you can complete your shopping by simply adding the items you want to your cart without having to line up at the cash register.
[Domestic] OMO case study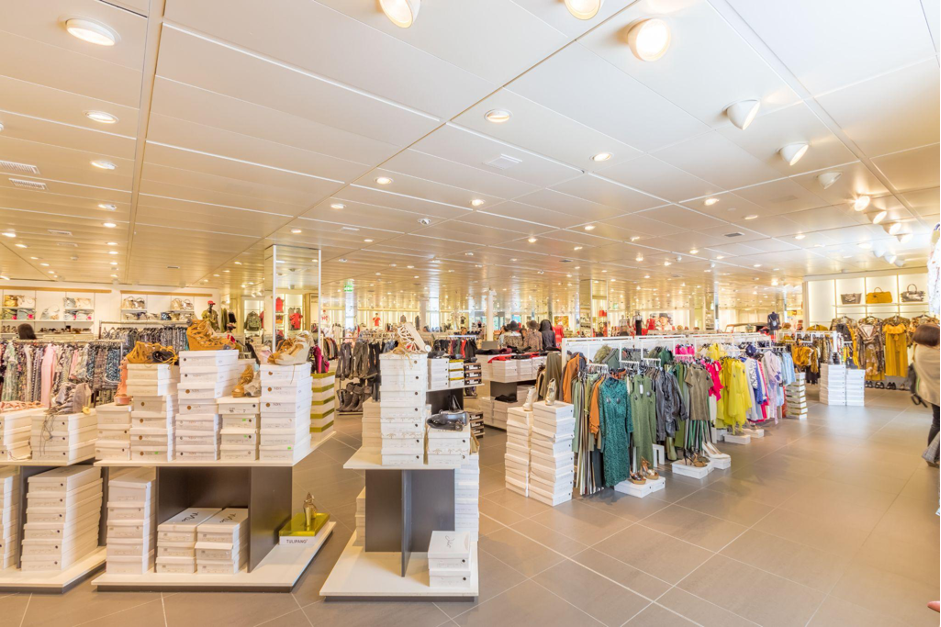 Apparel industry|BEAMS
BEAMS launched an e-commerce business in 2005, making it possible to purchase BEAMS products online. On the other hand, the ID of the membership card issued at the physical store and the member ID of the e-commerce site were managed separately, making it impossible to carry out initiatives across online and offline channels, which was an issue.
Therefore, in 2016, we integrated both member IDs and unified member data. This makes it possible to manage a connected set of customer data no matter which channel a product is purchased, online or offline.
Cafe industry|UCC Ueshima Coffee
UCC Ueshima Coffee Co., Ltd. offers "My COFFE STYLE," which integrates the customer experience in physical stores and EC and proposes coffee according to customer preferences.
My COFFEE STYLE is a loyalty program that you can participate in by registering for the LINE mini app or issuing a card at a store. You can earn exclusive points according to the amount you spend, and the points you earn can be used for purchases at UCC stores and online sites. Depending on the number of purchases you make, your rank will increase and the points you will be awarded will also increase.
Department store industry|Seibu/Sogo
In September 2021, the Seibu Shibuya store opened the first OMO-style store in a department store called "CHOOSEBASE SHIBUYA." Traditional department stores have separate departments for each product category, but at CHOOSEBASE SHIBUYA, all kinds of products, including clothing, miscellaneous goods, and food, are lined up in the store in order to suggest the ideal lifestyle.
Domestic D2C brands also arrange their products according to the concept of the sales floor. OMO's initiative is that when you scan the QR code attached to a product, a description of the product will be displayed, and you can then add it to your cart on the e-commerce site and proceed to payment. It is also possible to pay and have the item delivered at a later date instead of paying on the spot.
Furniture and home appliance industry | Nitori
In May 2021, Nitori introduced an online customer service system called "LiveCall" and began providing a service that allows customers to receive consultations about renovations from the comfort of their own homes via video calls. If you come to a store and there are no employees available to serve customers, employees at other stores can consult with you about renovations using the tablets installed in the store. When consulting from the comfort of your own home, you have the advantage of being able to see the inside of your home while consulting, which is exactly what OMO is doing across online and offline.
OMO will continue to become more widespread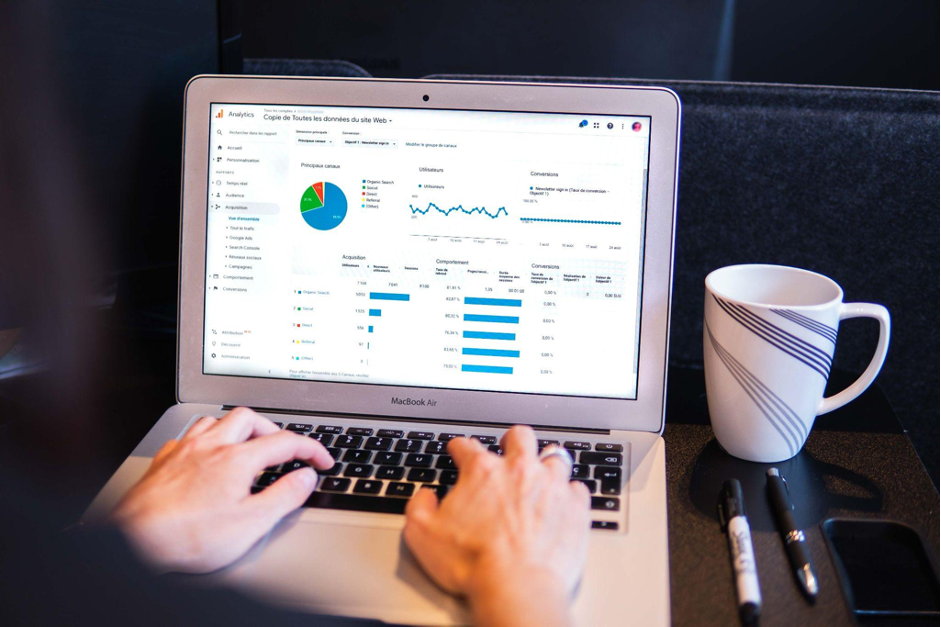 With the spread of the Internet and smartphones, consumer behavior that used to take place in physical stores is moving online, and the line between offline and online is becoming blurred. OMO will continue to grow in order to create new customer experiences while responding to such changes in consumer behavior.
summary
In order to provide customers with a better experience, it is becoming increasingly important to link and centrally manage online and offline behavior history. OMO is attracting attention here.
OMO strategy is essential to survive in the after-digital era. Success requires capturing and analyzing behavioral data from multiple channels to optimize the customer experience.
Achieving OMO is not simple in and of itself; it requires the involvement of various stakeholders within the company, and the commitment to make large investments and man-hours over a long period of time. For this reason, it is important to have a well-developed strategy.