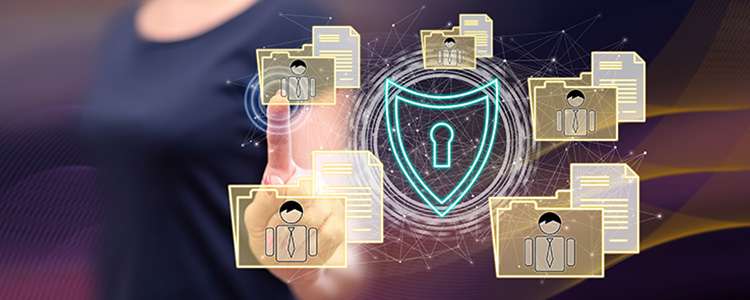 Do you know the "information bank" that the Ministry of Internal Affairs and Communications/Ministry of Economy, Trade, and Industry is leading? The information bank, which is such a new business that centrally manages personal data and provides it to external business operators who need it, is attracting attention. Information banks have many advantages for both individuals and companies that use them, but there are also many risks and challenges.
To understand the actual state of management and use of new personal data and to use it safely, we will explain the whole picture of the information bank in an easy-to-understand manner.
What is an information bank?
Definition of the information bank
An information bank is a business in which authorized business operators are entrusted with personal data (various types of information about individuals) and appropriately provide it to other business operators who wish to utilize the data.
According to the " Guidelines for Certification of Information Trust Functions Ver. , manage personal data using systems such as PDS, and provide data to third parties (other business operators) after judging the appropriateness on behalf of the individual based on the individual's instructions or pre-specified conditions. is defined as a business that (PDS is an abbreviation for Personal Data Store, a system that collects and manages information about individuals. Details will be described later.)
"Personal data" in this definition includes behavior history, purchase history, and financial and healthcare data It contains important data such as Individuals can entrust their data to an information bank and manage it in a secure environment, just as they entrust their assets to a highly trusted organization called a bank, and companies can utilize personal data as big data through the information bank.
The handling of personal data is spreading in the United States and the EU, but the information bank is attracting attention as a new system unique to Japan.
Information bank and PDS (Personal Data Store)
There are two types of PDS: the "distributed type," in which individuals manage personal data on their terminals, and the "centralized type," in which personal data is stored in servers provided by business operators.
It can be said that PDS is an essential concept for understanding information banks. An information bank operator that has concluded a data utilization contract with an individual will use the PDS to appropriately manage personal data on behalf of the individual and safely provide the appropriate data to the business that wishes to use it.
The major role of information banks is to revitalize domestic industries by appropriately utilizing personal data. With the progress of AI and IoT, and the spread of smartphones and 5G, the value of information is increasing more and more, and using personal data while ensuring safety will lead to industrial revitalization.
To achieve these objectives, information bank operators must establish a thorough security system, use personal data by the will of the depositor, and be liable for damages if damage occurs in the handling of personal data. It is necessary to play a role such as taking responsibility and returning profits to the depositor.
Background of demand for information banks
The background to the demand for information banks is the growing value of information, as mentioned earlier.
Even today, digital companies such as GAFA (Google, Apple, Facebook, Amazon), which actively collect and utilize big data, are said to be making enormous profits through the utilization of personal data. As IoT and AI evolve further in the future, it is clear that the effective use of personal data will become a factor that will have a more decisive impact on business.
It can be said that an information bank is now required as an infrastructure for the active utilization of advanced personal data.
Advantages of Information Bank
The greatest advantage of individuals entrusting their data to an information bank is, in a nutshell, "safety and security."
Information bank operators must maintain a high-level security environment that meets strict standards to be certified. As a result, the personal data deposited in the information bank is safely managed. When using the services of various business operators, the information bank centrally manages personal data and provides it to the business operators, instead of individual management of personal data by individuals.
When an individual entrusts personal data to each company when purchasing a product or receiving a service, the data is placed under the control of each company. If personal data continues to be registered with individual companies, even the person who registered it will not be able to keep track of where and how much information has been deposited.
By using an information bank, individuals can explicitly select, decide, and control where and what kind of personal data is provided, and it can be said that it is safer and more secure than entrusting information individually to companies that want to utilize personal data.
In addition, by providing personal data, there may be cases where secondary benefits can be obtained, such as receiving incentives such as points.
Advantages for companies that use personal data
If it becomes possible to access personal data properly managed by an information bank, high-quality one-to-one marketing can be realized, so there is a great advantage for companies to use an information bank.
In the past, TV commercials were often used for sales promotion and branding, but in 2019, Internet advertising expenses overtook TV commercial advertising expenses, and digital marketing is gaining momentum. In particular, one-to-one marketing, which attempts an appropriate approach to each customer based on personal data, is spreading at a breakneck pace with the development of SNS as a tailwind.
In the future, if companies are to communicate appropriately with more customers and increase their competitiveness, the use of personal data will be essential, and the use of information banks will be of high value.
Disadvantages and risks of information banks
Disadvantages and risks for individuals
Even an information bank operating in a secure environment has a risk of an incident occurring. Although it is easier to ensure a higher level of security than managing personal data by individuals, it should be understood that it cannot be zero risk.
When using an information bank, we recommend that you use the "authorized business operator" described in the next chapter.
Disadvantages and risks for companies that use personal data
Disadvantages for companies that use information banks include increases in security costs and management costs.
Businesses that receive data from information banks are required to acquire and update privacy marks and ISMS certifications to objectively prove that they have cleared high-security standards. To clear these standards, a system for appropriately managing and operating personal data provided by information banks will be important.
In addition, according to the " Guidelines for Certification of Information Trust Functions ver1.0 ", business operators who receive data from information banks are prohibited from using the data for purposes other than the intended purpose, are prohibited from re-provisioning the data, and are required to compensate for damages in the event of data leakage. I have to agree to a contract.
Information Bank Certification System/Certified Operator
To act as a business operator of an information bank, it is desirable to be certified by the Japan IT Association Federation. The Ministry of Internal Affairs and Communications/Ministry of Economy, Trade and Industry's " Guidelines for accreditation of information trust functions ver. It is shown. These four standards are further divided into detailed items and are extremely strict.
Based on this guideline, the Japan IT Association Federation formulates specific certification criteria ( "Information Bank" certification application guidebook ) and conducts certification examinations.
As of March 2021, six companies have been certified as information banks. A list of certified businesses can be found in the " List of Certified Businesses " of the Information Bank Promotion Committee of the Japan IT Association Federation, so please check before using it.
The authorized operator of normal authorization
MyData Intelligence Co., Ltd. - MyData Bank "MEY"
DataSign Inc. - paspit
P-certified authorized operator
Chubu Electric Power Co., Inc. - Regional information bank service (tentative name)
J.Score Co., Ltd. -Information provision service (tentative name)
FeliCa Pocket Marketing Co.  , Ltd. -Regional promotion platform (tentative name)
Sumitomo Mitsui Trust Bank, Limited - "Data Trust" service (provisional name)
* Chubu Electric Power Co., a P-certified operator, started service demonstration on March 5, 2020, as a local information provision application "MINLY".
* FeliCa Pocket Marketing, a P-certified business, will release "Watashi Post" on February 17, 2021.
Companies and local governments planning to enter as information bank operators
In addition to the above-mentioned certified business operators, several business operators are already making efforts to participate as operators of information banks. Here, we introduce companies and local governments that have been working for several years to participate in information banks.
Mitsubishi UFJ Trust and Banking
Mitsubishi UFJ Trust and Banking plan to provide an information bank service called "Prime (provisional name)" from March 2021. Using a smartphone app, individuals collect, accumulate, and manage personal data at their own will. Mitsubishi UFJ Trust and Banking manages this data from a neutral standpoint and returns the results of cross-sectional and multifaceted visualization and analysis of aggregated personal data to individuals.
Along with the start of the service, we conducted a demonstration experiment of "smart footwear" that can record data on the number of steps and walking speed by simply wearing it on 1,000 people for about a month from November to December 2018. rice field. The acquired data is managed by "Prime", and if an individual expresses their intention to provide the data, it is provided to the business operator who wishes to receive the data and receive compensation.
Various services utilizing "Prime" are expected to be developed in the future.
Hitachi, Ltd. has begun promoting a "life support business that utilizes personal IoT data, etc." as a project adopted by the Ministry of Internal Affairs and Communications "Information Trust Function Utilization Promotion Project." During the period from September 2018 to March 2019, a demonstration experiment was conducted with 256 Hitachi employees.
The demonstration experiment was conducted for the purpose of investigating and examining the certification criteria indicated in the " Guidelines for certification of information trust functions ver1.0 ." Employee personal data will be handled by accumulating information such as the power usage status of each home appliance and the amount of individual activity. As a result, issues for information bank operators such as "acquisition of consent from the householder" and "price system for data provision" are identified.
By presenting these issues, Hitachi hopes to accelerate the promotion of information bank services.
Saitama City has started working on an information bank as part of its smart city initiative. The purpose is to provide support services that meet the lives of many citizens by collecting, managing, and utilizing citizens' data.
In Saitama City, it is estimated that the population will decline after peaking in 2030, and social security costs are expected to put pressure on the public finances due to factors such as the aging population. Furthermore, to respond to the diversifying needs of citizens, I feel that it is necessary to quickly grasp the current situation and provide efficient measures.
To solve these problems, Saitama City has built a "common platform Saitama version" to accumulate and analyze not only personal data such as healthcare, energy, environment, transportation, and tourism but also a wide range of data. We are promoting the utilization of A demonstration experiment that has already been conducted, and 100 residents of the Misono district of Saitama City participated in the "Misono Data Mirai".
Participants were asked to provide personal data such as purchase information and health checkup results, and the acquired data was provided to private companies. The provided private companies are used for the development of new services, etc., and provide points to the participants.
It can be said that Saitama City's efforts are attracting attention as a pioneer in the digitization of local government.