Why do humans learn AI?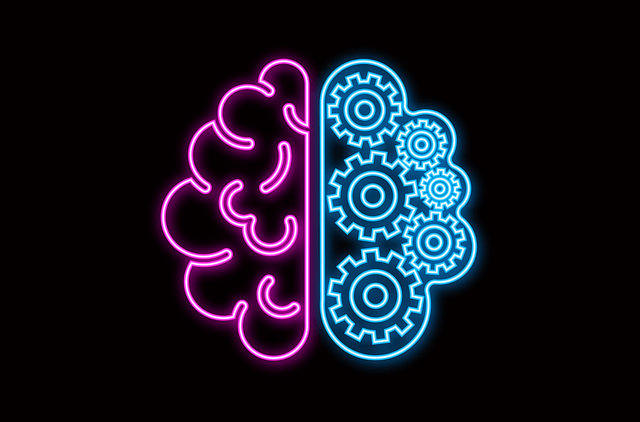 In recent years, we often hear that being able to program is advantageous for changing jobs and promotions, or leading to an increase in annual income. In particular, AI engineers are also called data scientists, and I feel that they are often advertised as high-income occupations.
Of course, I think there are such facts.
However, when I look at the students who are taking open courses and corporate training for skill-up AI, I sometimes wonder if they accurately represent the minds of AI learners.
In particular, AI is often used as a measure to solve some social issues, such as enabling things that have not been possible so far or improving accuracy.
There are many entrepreneurs who started AI businesses with high aspirations.
Above all, it takes time and money to learn data science and AI implementation.
Therefore, I decided to conduct a questionnaire survey to those who are currently working on studying AI.
Overview of questionnaire implementation
Skill Up AI has been holding the "Skill Up AI Camp where you can learn for free" since January this year. After completing the "Teaching E Qualification Preparatory Seminar Deep Learning Edition" (February 10th), we asked the participants to cooperate with the questionnaire.
The E qualification is a qualification that serves as a gateway to success for AI engineers implemented by the Japan Deep Learning Association.
It can be said that if you can stick to the difficult exam and pass, you have taken a step forward as an AI engineer.
This time, in addition to the questionnaire after the seminar, we asked you to answer additional questions.
I think that the number of questions increased and it was difficult for those who cooperated, but thank you very much for answering.
Let's take a quick look at the results.
Are you planning to take the E qualification exam and whether you are dealing with AI in your work?
First of all, out of the more than 200 people who participated in the camp, 95 were counted as valid responses.
Of the 95 students, 65 said they were planning to take the E-qualification exam held on February 19-20, 16 planned to take it in 2021, and 7 planned to take it after 2022. I didn't have any plans, but there were 7 of us.
After all, the most common people were those who were taking the most recent exam, but most of the other people were also planning to take the E qualification in the near future. I was able to confirm something.
Next, when asked whether they currently use knowledge related to the E qualification in their work, etc., 26 people answered that they currently use it, and those who do not currently use it but plan to use it. 43 people responded, which is about 73%.
The remaining 26 people answered that they have no plans to use it, but when asked about their motivations for studying in another question, they found that they studied AI on their own initiative and participated in skill-up AI camps. I know you received it.
Motivation for taking the E qualification exam
Next, I would like to approach the reason why I am studying AI.
First of all, when asked about the reason for taking the E qualification exam (multiple answers allowed), the most common answer was "to develop skills on the job" with 56 votes, followed by "skills currently possessed". As a proof of "to acquire new skills" was the second most with 36 votes.
In the previous question, many people answered that they are using or plan to use AI in their work, so it seems that you are studying AI in order to perform your work at a higher level. increase.
On the other hand, there were 14 votes for "because it is advantageous for changing jobs" and only 1 vote for "because it is advantageous for promotion".
It is possible to select multiple options, but since these options were rarely selected, many AI learners are focusing on improving their skills as engineers rather than tangible things such as promotion or job change. appeared prominently.
What made me want to become an AI engineer?
Next, I asked him what made him want to become an AI engineer in the first place (multiple answers allowed).
The most popular response was "I want to create value in the world with cutting-edge technology" with 65 votes, followed by "I like AI" with 42 votes.
From here, you can see how he is challenging the new field of AI engineer due to his intrinsic motivation and interest.
On the other hand, 37 votes for "I want to improve my career" and 23 votes for "I was worried about the future", and I aimed for the AI ​​field, which is expected to grow in the future, looking at the economic aspects and the future of my career as an engineer. You can see that there are a certain number of people.
In addition, "because treatment is good" did not collect many votes with 10 votes.
E qualification difficulty and study period
Finally, I asked about the difficulty level of the E qualification and the study period for those who are aiming to take the E qualification exam.
31 people answered that studying for the E qualification was "very difficult" and 62 people answered "difficult", indicating that 93 out of 95 people find it difficult.
The study period for E qualification was 4 to 6 months with 36 people, followed by 2 months to 3 months with 24 people, and the volume zone was 2 months to 6 months. Only 7 people answered within a month, and you can see that there is only a difficult E qualification, and you can't compete with it by studying tsukeyakiba.
People who learn AI are highly motivated to contribute to society, and of course it leads to career advancement
What did you think. The results showed that many of the people who are actually learning AI are interested in AI and want to use the AI ​​technology they have learned to create new value for society.
As of 2021, efforts to solve problems using AI are being carried out in many situations in the world, and if you acquire AI technology, there will be many situations where you can make use of it immediately.
In that respect, AI can be said to be a very rewarding field to study. This is a position that is in high demand around the world, so of course it will lead to career advancement as a side effect.
I hope that the people who responded to the questionnaire will study AI, improve their careers, and spread their wings. And I have a message for those who are thinking about studying AI or taking the E qualification.
It may seem a bit premature, but the second E-Qualification exam for 2021 is scheduled for August 27th and 28th. As you can see from the survey results, it seems that many people spend between two and six months studying for the E qualification.
If you are considering taking the exam, you should be able to start studying now.
E qualification correspondence "Deep learning basic course that can be used in the field"
Finally, we would like to introduce the courses offered by Skill Up AI.
At Skill Up AI, we offer a " deep learning basic course that can be used in the field " that has produced many E-qualification passers so far, starting at 50,000 yen.
If you are interested, please visit the course introduction page!