Toyota is currently focusing on " 
mobility services
 ," and in 2018 Toyota Motor Corporation President Akio Toyoda himself declared that "Toyota will undergo a full model change from a company that makes automobiles to a mobility company." Toyota uses Microsoft's 
Azure
 and HoloLens 2 to help solve problems not only for itself but also for its customers.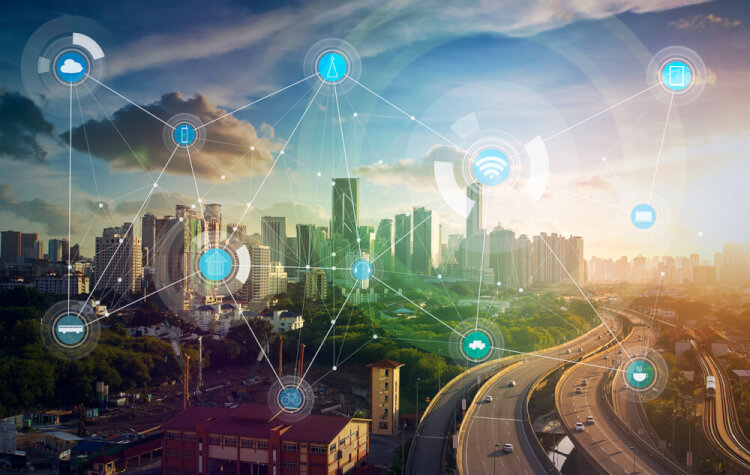 table of contents
Azure×Toyota Material Handling Group
Virtual warehouse model using digital twin
Evaluate welding quality using sound and AI algorithms
Azure×Toyota Connected
Utilization of big data
HoloLens 2×Toyota Motor Corporation
summary
Azure×Toyota Material Handling Group
Toyota Material Handling Group (TMHG) is a Toyota-affiliated manufacturing group whose main products are industrial vehicles. We have established a group structure that covers the world, including Japan, North America, Europe, and China, and supply products and services all over the world. We have a full lineup of forklifts, which have the world's top market share, and we also develop, produce, sell, and service a wide range of products, including logistics equipment and systems.
TMHG's clients are in various industries such as distribution, manufacturing , construction, and transportation. In addition to warehouse vehicles and equipment, there are many other products and solutions you may need. For example, as e-commerce continues to spread around the world, TMHG's important role is to help clients adapt. Additionally, we must support our clients in handling products quickly, frequently, accurately, and safely. In order to respond to these client concerns and needs, TMHG has continually improved its services using the ingenuity and efficient manufacturing methods that the Toyota Group is known for.
In addition to manufacturing methods, TMHG has also focused on innovation in digital technology to advance its logistics solutions. For example, we have strengthened our technological capabilities in AI (artificial intelligence), AR ( augmented reality ), and IoT (internet of things) using internal and external knowledge and have implemented solutions that utilize these technologies.
Virtual warehouse model using digital twin
TMHG has set out a vision of supporting the realization of optimal logistics by creating a virtual model of a warehouse using a "digital twin. "
A digital twin is a technology that scans a customer's environment and recreates it in a virtual model, or a recreated virtual model. For example, we use 3D scanning to recreate actual customer facilities, such as warehouses and other logistics facilities, as well as vehicles such as forklifts and automated guided vehicles used within warehouses. Then, we simulate warehouse work scenarios and accumulate training on machines and vehicles.
By combining this with the learning capabilities of Microsoft's Azure cloud platform and AI, the machines will automatically learn the optimal way to operate within the facility. You will be able to understand the optimal number and type of vehicles to maximize performance. After learning how to operate efficiently and deploying real-world machines, onboard intelligence allows the vehicles to understand routes based on the environment around them and continuously improve performance.
These technologies allow TMHG to provide logistics solutions with great benefits to our clients. Normally, when deploying an IoT solution, it is said that it takes about six months to a year to customize it according to the customer's characteristics and needs and then introduce it. However, with TMHG's virtualization method, by combining digital twins and machine learning, we can significantly reduce the time it takes to provide solutions.
In addition, by shifting from traditional scanners, vision sensing technology, and human programming technology to machine learning, we can respond flexibly to small problems such as obstacles or out-of-design objects. You also have the flexibility to adapt to conditions within your warehouse and expand or contract operations as needed.
Evaluate welding quality using sound and AI algorithms
At TMHG, there are other cases where the combination of sound and AI is useful for welding quality evaluation and verification.
When manufacturing forklifts, the quality of welding determines the final quality of the product. General items that are important in welding include whether the finish is accurate according to the design dimensions, whether the required functionality, strength, and safety are met, and whether the appearance of the welded part is finished to the required level. It's a standard. If the quality is poor, it could lead to problems such as complaints, malfunctions, or accidents. Therefore, when inspecting the quality of a product, check whether there are any cracks or holes in the bead (the raised area on the joint surface), whether the width, height, and waveform of the bead are uniform, and whether there is no distortion in the finished product and whether it matches the design dimensions. Such detailed checks must be carried out.
TMHG has started an initiative to evaluate welding quality using sound and AI at the group's North American company. In collaboration with welders at the Indiana factory, we recorded sounds from the factory floor and built an AI algorithm based on the sounds. This was used to evaluate and verify welding quality and improve customer satisfaction. We also developed a machine learning platform to provide new employees with a rich training environment, and used it for education.
By leveraging AI, the company created a new solution. By replacing work that must be done by humans with AI or collaborating with AI, processes that can be made more efficient will be created. As a result, employees have more time to use their brains. It will also increase the productivity of people and things. For example, by tracking forklift operation, maintenance can be planned and predicted, which can improve efficiency and safety in warehouses. By utilizing AI, the company aims to provide solutions that further increase customer satisfaction.
Azure×Toyota Connected
Toyota Motor Corporation has jointly established a company called "Toyota Connected" with Microsoft. By utilizing Azure, we are contributing to Toyota Motor Corporation's mobility services.
Utilization of big data
Toyota Connected's main aim is to utilize big data. Toyota's goal is to "make the driving experience warm and hide technology in the background." To achieve this, we must collect and aggregate a huge amount of data, analyze it, and utilize it for services and research activities. Toyota Connected uses Azure as a data science platform for such initiatives.
Another purpose of establishing the new company is to receive cooperation from Microsoft engineers in a wide range of fields such as data analysis and mobile technology.
HoloLens 2×Toyota Motor Corporation
Toyota Motor Corporation is introducing vehicle inspection and maintenance using "HoloLens2" provided by Microsoft. HoloLens2 is a smart glass with mixed reality functionality that is worn on the head like a headset. Users can visually check real and virtual information at the same time.
For example, it can be used in an automobile repair shop to check manuals for each model of car from a device without having to print them out, greatly contributing to improving work efficiency and shortening service times. AI has also been developed to detect work errors and procedural omissions, and is expected to be useful for further business improvements.
summary
The Toyota Group is promoting a company-wide shift to mobility services. TMHG, a subsidiary of TMHG, is a major forklift manufacturer, and has begun providing new logistics solutions using Microsoft's platform. We are creating innovative services using AI and IoT technology.