"There are probably many companies that have the above-mentioned problems in dealing with inquiries that are being chased every day. These problems can be solved by introducing an inquiry response system.
In this article, we will introduce the functions and benefits of the inquiry management system, as well as five recommended tools that will help you improve your business efficiency.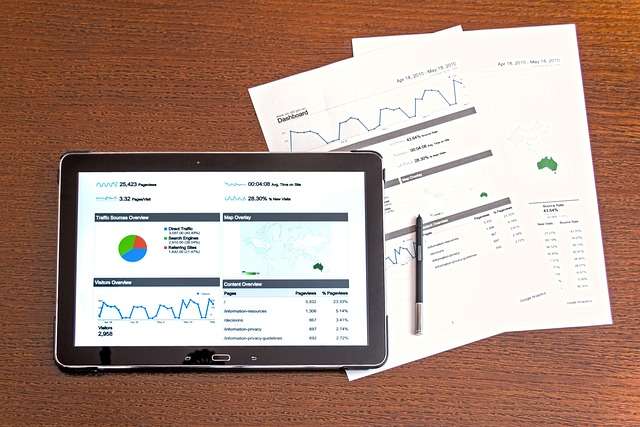 [What is an inquiry management system? ]
An inquiry management system is a tool that can centrally manage customer inquiries such as emails and phone calls. Unlike management with EXCEL, which takes time and effort and is prone to errors, it is possible to respond to inquiries accurately and quickly, which improves efficiency.
"There are many inquiries from customers, and we are behind in responding to them."
"Omissions have occurred, and customer satisfaction is declining.
"
An inquiry management system can solve the above problems.
In addition, due to the increase in the number of contact points (channels) for inquiries such as SNS tools, there are many cases where we cannot respond adequately. The inquiry management system can automatically respond to many inquiries and centrally manage multiple contact points, so you can prevent omissions, delays in response, and mistakes. It can be said that it is a tool that can achieve efficiency.
[Functions and mechanisms of the inquiry management system]
We will introduce the main functions installed in the inquiry management system.
●Chatbot function
Robots equipped with high-performance AI automatically respond to inquiries from customers 24 hours a day, 365 days a year, making it possible to automate many inquiries. It is also possible to answer the phone by talking.
●Function to register and manage customer information
Customer information (name, address, phone number, etc.) can be registered and centrally managed. Since information can be shared, by registering data, even people other than the person in charge can respond smoothly.
Corresponding leakage prevention function
You can check the status of each inquiry (not handled, being handled, handled, pending, etc.) at a glance, so you can avoid forgetting to respond.
● Function to assign inquiries to any person in charge
You can choose which inquiries you send to whom. Depending on the content of the inquiry, you can request a specialized person in charge, which leads to improved management and work efficiency.
● Function to set priority
Depending on the content of the inquiry, you can clarify the matters that should be handled with priority. You can notify the person in charge of the urgency so that they can respond quickly.
*Functions differ depending on the tool.
*In addition to the above, there are functions prepared for each tool.
[Six advantages of using the inquiry management system]
Implementing an inquiry management system provides many benefits. Here are six typical benefits.
●Inquiry response work and management work can be made more efficient
Even if the number of inquiries is enormous, robots can automatically respond, and the person in charge can respond smoothly. In addition, when administrators manage inquiries and customers, they can work efficiently, such as accurately finding the target case.
● Prevent mistakes such as omissions and duplicate responses
By sharing the progress of inquiries in real-time, you can prevent inadvertent mistakes from being overlooked. Not only when AI responds automatically, but also when an operator responds, you can see the response status at a glance, so you can respond efficiently.
●Improving customer satisfaction leads to acquisition of repeat customers
A contact management system allows you to serve your customers without making them wait.
A quick response will improve customer satisfaction, and gaining trust will lead to repeat customers.
● You can share the contents of the inquiry
Since you can share and manage past cases of response, you can respond without panic when new employees are assigned or when there is a transfer.
-Listen to customer feedback and improve operations
By accumulating, managing and analyzing response cases of all patterns, problems can be highlighted and countermeasures can be taken. As a result, smooth response is realized, which leads to business improvement.
●Can prevent information leakage
Solid security measures prevent unauthorized access from the outside. However, since the level of security measures differs depending on the tool, it is important to select after examining the specific functions.
[Three points for choosing an inquiry management system]
Let's introduce three "points for choosing an inquiry management system" that will not fail.
●Do you have the functions and specifications necessary for your business?
See if it has features that are critical to your business, such as:
Inquiry response can be automated (chatbot)
Multiple points of contact (channels) can be consolidated into one
Easy to manage data
Compatible with smartphones
Inquiries and answers can be converted into text
Can create analysis and reports
Especially when aiming for efficiency, it would be a good idea to introduce a chatbot system that can automatically respond to inquiries. It can also reduce operator man-hours. If you have many channels, we recommend a system that can centrally manage multiple channels.
●Is the operability good?
There are tools with multiple advanced functions, but they are meaningless if they are difficult to operate and cannot be mastered. Check whether the specifications are easy to use even for those who are not familiar with IT tools.
●Are security measures in place?
Since customer information is handled, check whether security measures are perfect so that customer information is not leaked. It is important to have a data backup function, an unauthorized access prevention function, and data management authority (viewing, editing, etc.) measures.
[Inquiry management system-5 recommended tools! ~]
If you are considering implementing an inquiry management system, here are five tools we recommend. It is important to consider the features that you need.
●Kuracoal CINNOX (Santsu Telecom Service Co., Ltd.)
This is an inquiry management system that can centrally manage multiple channels. Inquiries from email, phone, websites, SNS (Facebook bMessenger, LINE, etc.), and QR codes can be managed in an integrated manner.
It also has communication support features such as automatic distribution of inquiries, chat rooms, and mass messaging.
●Cybozu Mailwise (Cybozu, Inc.)
It is an inquiry management system that makes email correspondence more efficient and prevents multiple people from not responding to emails, double sending, and sending erroneously. There is an address book that can register customer information on an individual and company basis, and information can be shared and managed by a team.
In addition, since the comment function is substantial, you can prevent omissions such as handover.
● WEBCAS mailcenter (WOW WORLD Co., Ltd.)
An inquiry management system that allows centralized management of inquiry emails by multiple people. It is characterized by being able to manage history and status when responding to emails, preventing omissions and double responses.
In addition, there are two types of prices for the cloud service (monthly billing) (ASP type, SaaS type) and one type (introduction type) for the package installation version, so depending on the type, you can use it while keeping costs down. You can also
● Re:lation (Ingauge Co., Ltd.)
It supports 10 types of channels such as email, phone, SNS, and chat, and can be centrally managed by multiple users. It is also possible to prevent omissions because it is a mechanism that allows you to see the response status at a glance, such as not responding, responding, and response completed. It is also compatible with smartphones and is a tool that can be operated comfortably.
Analysis is visualized on the dashboard, and cooperation with in-house systems and customer management systems is also realized.
● AIX LAB QA robot (AI CROSS Co., Ltd.)
It is an inquiry management system equipped with "AI automatic response" and "customer voice analysis" functions. Inquiry management system automated by AI chatbot. In addition to responding to inquiries, reservations, and applications through the inquiry form, we can also respond to inquiries by phone. Customer needs can be addressed earlier, increasing satisfaction.
In addition, customer questions and employee responses can be digitized and accumulated, and product development, marketing, and satisfaction can be measured, improving employee satisfaction.
[Introduction of inquiry management tool realizes efficiency! ]
By introducing an "inquiry management system" that automatically responds to inquiries by robots and centrally manages customer information and inquiry information, you can make your work more efficient. In order to succeed in IT, let's choose a tool that suits the purpose of your company.