AI (artificial intelligence) is used in many business scenes such as chatbots and prediction of user behavior. AI will continue to be widely used in the future as an assistant to tasks that humans are not good at and as a presence that can improve difficult situations.
However, even if they know that AI is being used, I think there are few people who have an image of how to use it in their own company.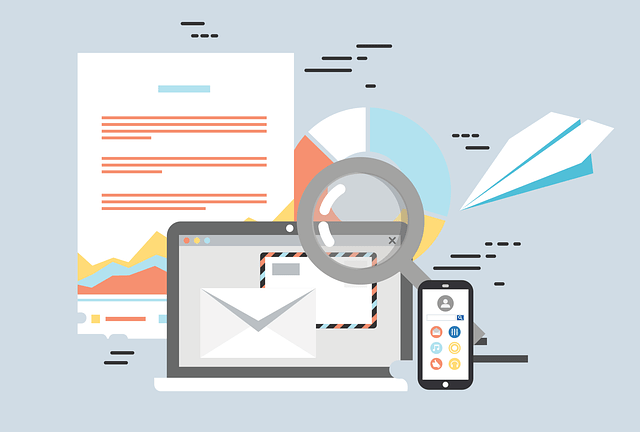 This time, we will specifically introduce how to introduce such AI in the company.
By reading this article, you can understand the benefits of introducing AI into your company.
What is AI in the first place?
AI is an abbreviation for "Artificial Intelligence". It refers to artificially reproducing human intellectual activities using software, and it is a mechanism that adapts to new inputs by learning from patterns.
Please refer to the following article for details and how it works.
What kind of business scene is AI playing an active part in?
How is AI used in actual business scenes? Here are some specific use cases.
● Examples of use in marketing
This is a case study of a company that distributes advertisements based on customer lists, but does not lead to improved CV rates.
The main reason for the slump was that we were not able to effectively utilize the data, as we did not know how to use the purchase data.
The recommendation AI service solves the above problems. By using purchase data to automatically generate personalized recommendation offers, the company successfully increased sales.
●Utilization example in HR
This is an example of using AI in mid-career training for sales staff.
We were faced with the issue of improving the efficiency of role-playing training, which is indispensable for training staff who can perform sales that increase customer satisfaction.
Therefore, we introduced a service that utilizes AI technology to evaluate training content.
This enables sales staff to check on their own what points need to be improved in dealing with customers and what points are being evaluated. As a result, self-training can now be done efficiently.
How to introduce AI into your company
So far, we have introduced the actual state of AI.
So how do we actually implement AI?
It is generally said that there are three processes.
(1) Examination of AI utilization methods
First, consider how to use AI.
Specifically, decide the problem you want to solve with AI and clarify the purpose of introducing AI.
Among the work related to the issues decided here, it is important to clearly distinguish between the scope of AI utilization and the scope of human work.
This is an important point that will lead to future work progress and troubleshooting.
② Development of AI model
Based on the goal set in ①, we develop an AI model that meets the requirements.
Specifically, it collects AI learning data and processes it into a format suitable for learning. After that, AI and peripheral services that are likely to contribute to the achievement of the goal are selected and learned.
In fact, it is not uncommon to outsource this process as it requires AI-savvy personnel.
(3) Operation/maintenance
We will test the AI ​​developed in this way and confirm the effect of AI introduction in a limited range. In addition to verifying the accuracy of AI, it is also important to check its applicability to the business itself.
In this way, we confirm the effect of introducing AI and judge whether it is actually necessary to introduce AI. In making decisions, it is necessary to consider not only the quantitative effect but also the qualitative impact on business.
Finally, we will actually incorporate AI into our operations. Inevitably, there will be a lot of work, such as moving AI to internal information systems, issuing various regulations regarding AI use, training users, regular re-learning, and assigning people to perform maintenance. If you place importance on data-based operations and management, it would be desirable for AI maintenance to be handled by your own personnel. In preparation for the future, we are trying to develop data scientists and AI engineers and develop human resources.
Should AI development be outsourced to professionals?
AI can be used to great effect. However, some people may find it difficult to develop AI in-house. Here, we will introduce the advantages and disadvantages of outsourcing AI development to professionals.
●Benefits
– Identify potential needs
If you are an AI development professional who has experienced many projects, it is possible to draw out latent needs that you do not notice within your company.
There are a wide variety of tasks that can and cannot be handled by AI depending on the service. As a result, there are also problems that do not match the issues facing the company. When developing with an external company, we usually start by interviewing the issues and redefining the goals.
Based on the issues extracted in detail through interviews, the subcontractor scrutinizes the AI ​​development and system development processes from the issues and defines requirements according to the needs of the client.
If you outsource, you can efficiently implement AI development that suits your company from an objective point of view.
・Maintenance/operation can be entrusted
Not having to hire a system manager in-house is an advantage for the company because it can reduce labor costs and conserve internal resources. In addition, there is no capital investment required for operation, and troubleshooting that occurs during trial operation can be carried out at high speed.
By the way, consistently outsourcing these operations is called "full outsourcing". Due to the many advantages mentioned above, there are many companies in Japan that outsource system development, and there are many companies that fully outsource all the installation.
● Disadvantages
– Ongoing costs
When you outsource maintenance/operations, there are ongoing costs. These running costs are necessary expenses that will continue to occur as long as AI is operated outsourced. It is necessary to carefully consider the cost balance with the benefits obtained by introducing AI.
・It takes time to fix and update.
When it comes to the actual AI operation phase, if there are any corrections or additional functions that we want to include, we will ask the subcontractor to make the corrections. It usually takes longer than in-house production. This point depends on the situation of the subcontractor, so please do not forget to confirm it at the time of contract.
Introduce AI to your company and realize efficient operations!
This time, I introduced how to introduce AI into your company along with how to make it. The advantage of AI is that it has affinity with all services.
We provide a one-stop AI service. We can handle everything from planning, AI construction and operation to system development and maintenance.