A good marketing strategy is essential for the continuous growth of a company.
In recent years, there has been an increase in the number of cases where AI is introduced for efficient marketing.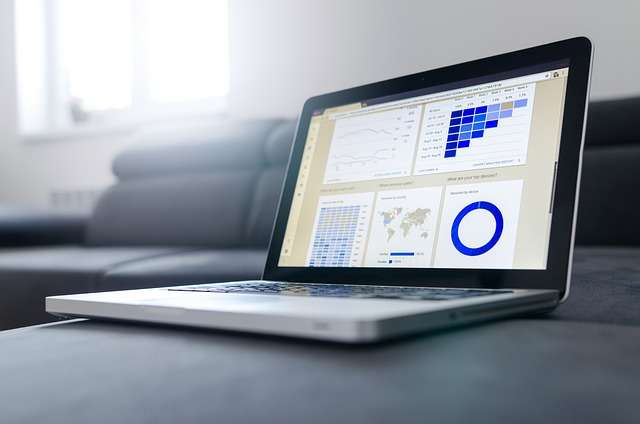 Here, after explaining the existing marketing framework, we will introduce examples of using AI, which is attracting attention as the latest service, in marketing strategies.
What is a marketing strategy in the first place?
In the business scene, I think there are many opportunities to hear phrases such as "marketing" and "marketing strategy".
However, the definition of those keywords may be ambiguous for some people.
In the first place, "marketing" is a word with a very wide range of meanings, as it refers to all activities that create valuable products and services and deliver them to customers.
And "marketing strategy" is to decide how to create valuable products and services and how to deliver them to customers.
Therefore, in formulating marketing strategies, it is essential to continuously monitor changes in competitors and the market, in addition to analyzing your own resources.
In the past, marketing was mainly about messages through mass media such as newspapers and television.
On the other hand, due to the rapid development of smartphone terminals and information communication technology, customer needs are becoming more diversified and subdivided.
In order to meet such diverse needs, IT services such as apps and websites and "digital marketing" using technologies such as AI technology are becoming more important.
What is a marketing framework?
As introduced above, in order to formulate a correct marketing strategy, it is necessary to collect various information from various angles and make a comprehensive decision.
Even at the level of one person in charge, it is possible if you put in the time and effort, but it is not a very efficient way to proceed.
In fact, there are several formulas for thinking frameworks in marketing strategy planning, and it is common to apply them while considering.
The formula is called the Marketing Framework.
There are frameworks suitable for each scene, such as analyzing the current state of business and planning new products.
Since there are a considerable number of them when broken down in detail, here we will introduce those that have a particularly strong practical character, and also touch on how they are related to AI technology.
Each of them will be a useful framework for marketing strategy planning and customer behavior analysis, so please refer to them.
● STP analysis
STP analysis is the most basic content in the marketing framework.
STP stands for Segmentation, Targeting, and Positioning, respectively.
In other words, the goal of STP analysis is to clearly determine (1) subdivide the market, (2) which segment of customers is targeted, and (3) how to differentiate from competitors.
It is a framework that should be started at the stage of launching a new business or developing a new product, but the market and customer behavior continue to change on a daily basis, and the movements of competitors are not constant. Therefore, it is important to give feedback and check the marketing axis on a regular basis, rather than completing it all at once.
Analysis of customer needs, collection of big data such as customer behavior in various web media, and analysis by AI are becoming more and more widely used every day.
It is no longer unusual for new products and services to be developed using AI.
● 4P analysis
4P analysis is a framework for more specifically considering what and how to deliver to customers for the marketing strategy measures planned by STP analysis.
The 4Ps are Product, Price, Place, and Promotion.
It can be said that AI technology is a strong field because it is used at the stage of considering tactical measures such as new product development, pricing, channel and advertisement distribution optimization.
If we can introduce data analysis using AI, such as recommendation AI and direct pricing, which will be described later, it will be possible to formulate marketing strategies with considerably higher accuracy.
●AIDMA/AISAS/SIPS
AIDMA, AISAS, and SIPS are frameworks that show what steps customers are taking toward purchasing.
AIDMA stands for Attention → Interest → Desire → Memory → Aciton.
On the other hand, AISAS expresses Attention → Interest → Search → Share, and is a model that can be said to be an advanced model of AIDMA.
In addition, a model called SIPS, which stands for Sympathize → Identify → Participate → Share, is emerging as a purchasing process specialized for social media.
AIDMA is a somewhat classical framework as it was put forward in the 1920s.
AISAS and SIPS, which are more in line with modern customer behavior, are being used more and more in digital marketing in the web age.
By examining each of these stages, you can determine where customers are dropping off and which stages are bottlenecks.
As discussed below, AI techniques such as lead customer scoring are driving AISAS model analysis.
●PDCA
A framework for executing and reviewing each marketing strategy.
PDCA stands for Plan, Do, Check, Action. 
It's one of the most famous phrases because it's frequently used outside of the marketing field.
In particular, it works effectively for customer relationship management (CRM) and marketing automation (MA), so it can be optimized by measures such as messaging to customers using AI.
How Modern AI Services Drive Your Marketing Strategy?
As you know, in recent years, AI technology has begun to be used in all areas of business.
Marketing strategy planning is no exception.
Below are some specific use cases.
Netflix introduces AI recommendations to improve user needs  
Netflix, a major VOD, has introduced a recommendation system that analyzes user behavior and uses AI to make personalized offers.
In the settlement of accounts for the July-September 2020 period, it was announced that around 75% of the content was played back from this recommendation system, leaving an overwhelming track record.
● ASKUL optimized search results based on user scoring
ASKUL is famous as a B2B mail-order service, but because it handles specialized products, it had a bottleneck in that it was difficult to understand what attribute items were necessary for purchasing decisions.
In this regard, we have introduced important attribute scoring AI to score the attribute items that are the decisive factor in purchasing, making it possible to perform more detailed searches.
● COACH with AI that sends messages customized to the user's preferences
COACH, a luxury brand, uses Attentive AI, which analyzes the user's active time zone and past purchase history, etc., and creates and sends messages that match the preferences of each user.
Although no specific figures have been released, Attentive says that sales per consumer have increased by up to 10 times compared to email campaigns. is.
AI technology works effectively in marketing strategy planning
AI services work very effectively if you aim to improve customer satisfaction and streamline strategy planning.
In particular, if your business is expanding on a large scale, it is likely that you already have a wealth of in-house content, including websites and SNS.
The AI ​​recommendation service that is introduced into the company's content can be said to be an introductory version of AI technology for marketing strategy.
The recommendation AI service provided by our company also supports customer scoring and messaging at the optimum timing.