It is said that "mass customization" has the potential to open up the future of the manufacturing industry . Although there are many business owners who would like to introduce such mass customization, they are hesitant because they do not understand the benefits. In this article, we will explain the background behind the need for mass customization and the benefits that can be gained from implementing it.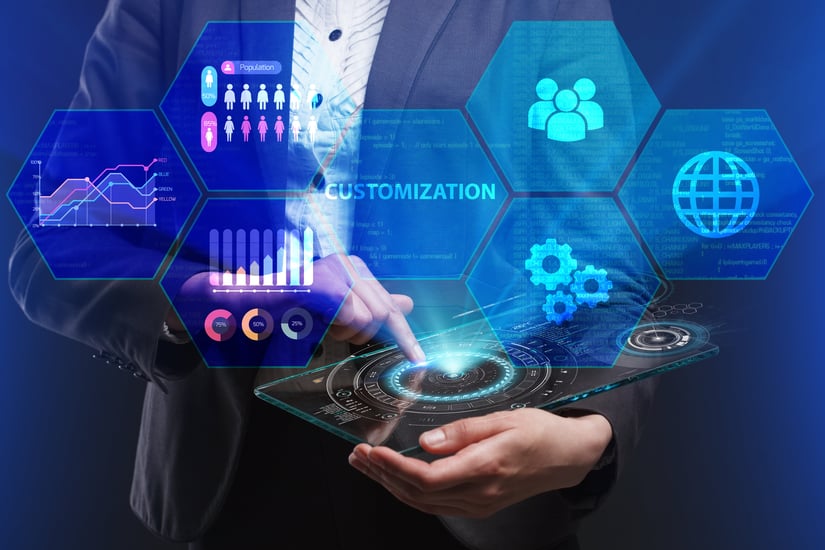 Table of contents
What is mass customization?
Background of the need for mass customization
Benefits of mass customization
Advantages of mass production
Advantages of made-to-order production
Disadvantages of mass customization
What you need to achieve mass customization
summary
What is mass customization?
"Mass customization" is a hybrid production system that combines the advantages of "mass production" and "individual order production (customization)." We sell products and services that match the needs of a variety of customers while taking advantage of the low costs that come with mass production. In recent years, the movement to actively introduce mass customization has been accelerating in various industries such as manufacturing, apparel, and food.
For example, sports goods manufacturer Adidas launched Speed ​​Factory to compete with Nike, which revolutionized sneakers. Speed ​​Factory is a system that uses cutting-edge 3D modeling technology to design shoes that are suitable for each individual based on user information. This makes it possible to provide products that match individual users, even if they are mass-produced models.
Other well-known domestic brands such as UNIQLO and ZOZO are also engaged in mass customization. If you're serious about implementing mass customization, you might want to take a look at the success stories of various companies.
Background of the need for mass customization
As mass customization continues to expand these days, many business owners may wonder, "Why is it attracting so much attention?" There are various reasons for this, but one is the diversification of customer needs.
Mass-produced products that were available at low prices certainly matched the times and customer needs. However, times have changed dramatically, and people's needs are also changing. Nowadays, with the widespread use of the Internet and mobile devices, everyone can easily obtain a variety of information. I started checking the product specifications, colors, prices, etc. of multiple manufacturers online and wanted something that better met my needs.
There is no doubt that these needs exist, and for companies to continue to develop and grow, they must be able to respond to what their customers want. This is the reason why mass customization is attracting attention.
Additionally, even products and services that were popular when they were first introduced to the market will eventually decline. As a result, we end up in a negative spiral of new product development → commoditization → development → commoditization.
In order to avoid a decline in product value due to commoditization and overcome competition, we must provide added value other than price. This is also the reason behind the need for mass customization.
Benefits of mass customization
Mass customization is a hybrid system that combines the best aspects of both mass production and made-to-order production. The best part is that you can get the best of both worlds. Below, we will briefly explain the benefits of each.
Advantages of mass production
The advantage of mass production is that it reduces the manufacturing cost per product. The appeal of this product is that it can be produced at low manufacturing costs, so it can be provided to customers at a low price.
One of the reasons we can keep costs down is because we purchase raw materials in bulk. By promising to purchase in large quantities, it is easier to negotiate lower unit prices and purchase raw materials at lower costs.
Furthermore, once we have created a system that allows for mass production, all that remains is to proceed with the work in a systematic manner. By establishing a production system that eliminates waste as much as possible, we can maximize the number of products produced per hour.
In a high-volume production environment, design changes are rare. Therefore, mass production is possible based on the basic design and delivery time can be shortened. The faster you can reduce your delivery time, the faster you can get your product to market.
Advantages of made-to-order production
The advantage of made-to-order manufacturing is that it allows us to respond to a variety of customer requests. We can flexibly change the specifications according to the customer's requests, such as changing the color or design, changing the shape of a part, or making it a little smaller.
Since we can provide products that meet customer needs, we can also expect to have the effect of increasing customer satisfaction. As a result of increased satisfaction, they may purchase another product again. In other words, there are benefits that lead to repeat customers.
In addition, we are able to provide added value because our products are not mass-produced products, but are customized to meet customer requirements. Even if the price you set is a little high, if the product reflects your needs, you will be satisfied with the purchase. Added value also helps differentiate you from the competition.
Another benefit is that it can reduce inventory risk. When purchasing and producing large quantities of raw materials, there is a risk of having inventory. There would be no problem if the products started selling quickly from the manufacturer, but this situation cannot necessarily continue forever. With the arrival of strong competitors, it is quite possible that your products will stop selling quickly and you will end up with a large amount of inventory. If you hold a large amount of inventory, not only will you be in the red for what you have already produced, but you will also incur management costs.
On the other hand, if the product is made to order, production will begin after receiving the order. Therefore, there is basically no need to worry about holding inventory. Even though it may be temporarily managed as inventory until it is delivered to the customer, there is no need to worry about it going unsold.
Disadvantages of mass customization
A disadvantage of mass customization is that it is difficult to perfectly balance mass production and made-to-order production. Mass production requires a systematic and speedy production system, but in build-to-order production, customer requests must be reflected, so production must be slowed down at some point. .
If you focus too heavily on mass production, you may not be able to successfully meet customer needs. On the other hand, if we rely on made-to-order manufacturing, the advantages of mass production, such as lower costs and shorter lead times until delivery, will be diminished.
Many companies attempting to engage in mass customization seem to feel this is an issue. How you can balance both will be the key to success or failure.
What you need to achieve mass customization
Creating a seamless manufacturing environment is essential to achieving mass customization. Mass customization cannot be achieved if each process, from ordering to design, development, and manufacturing, is separated.
To achieve seamless coordination between each process, consider introducing IT tools and systems. If you are already working on promoting DX, why not consider building a mass customization environment at the same time?
You should also look at the product specifications. If you change the specifications to smoothly reflect customer requests, you can add value even to the same model. In addition, in order to realize flexible production according to customer requests, it is necessary to introduce tools that implement CRM and ERP functions and create an environment that can proceed smoothly from order receipt to production.
summary
In order to continue to grow and develop as an organization, we must create a system that can respond to diversifying customer needs. Mass customization allows you to respond to diversifying needs and differentiate yourself from your competitors. It is difficult to perfectly balance mass production and made-to-order production, but let's aim to achieve this by using tools and systems to strike a good balance.