As IT technology continues to advance, including advances in AI-based machine learning and communication technology, there is a growing trend to utilize these technologies to solve problems facing society. One example of this is the " 
smart store,
 " and the existence of stores that make full use of technology is gaining attention in Japan. In this article , we will introduce the next generation store model "Smart Store" 
proposed 
by
 Microsoft
 .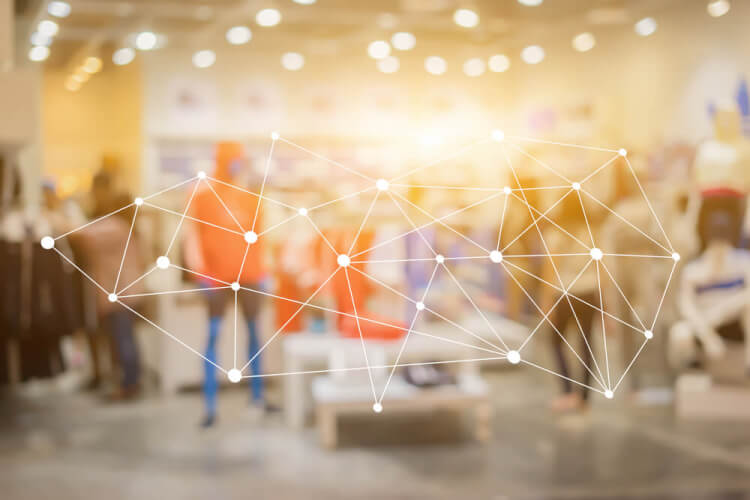 table of contents
What is the next generation store "Smart Store"?
Background of the demand for Smart Store
Microsoft's vision for the next generation of stores
Smart Store features
What you can achieve with Smart Store Azure service
Easily create a smart store using the cloud
Unmanned stores realized with "Smart Box"
"Keycafe SmartBox" installed at Lawson
summary
What is the next generation store "Smart Store"?
A smart store is a store that uses IT technologies such as self- checkout, electronic tags called RFID , and even AI to improve operational efficiency and collect customer data. The environment surrounding the current retail industry is rapidly changing. There are various factors contributing to environmental changes, such as the growth of emerging economies, advances in IT technology, human resource shortages due to population changes, and changes in consumer behavior and psychology due to the spread of the Internet and smartphones. In response to these trends, consumer needs are diversifying, and there is an urgent need to utilize digital technology to improve customer satisfaction and provide innovative services.
For example, in the United States, the first Amazon Go store, a "supermarket without cashiers," opened in January 2018. A feature of Amazon Go is that it requires almost no other procedures as long as you have an Amazon account and a smartphone with the dedicated app installed in advance. All you have to do is put the items you want to buy in your bag and scan the QR code at the gate to complete your shopping. Payment will be automatically processed in your Amazon account.
Additionally, in Japan, Trial Company, headquartered in Fukuoka, opened the "Super Center Trial Island City Store" in 2018. This store has introduced a cart system called "Smart Checkout Cart" equipped with a tablet device.
Smart Checkout Cart is a system that allows you to scan product tags with a tablet, read the data of the purchased product, and complete the payment. Although it is necessary to use a special prepaid card and prepare a certain amount of money in advance as a payment method, there is also the advantage of being able to complete the purchase cashlessly without exchanging cash .
In addition, nearly 700 cameras are installed in the store, making it possible to record and convert all customer behavior, from characteristics such as age and gender to purchasing trends and length of stay, into data. The data collected from checkout carts and cameras is of great use in analyzing the characteristics and behavioral psychology of not only the purchasing demographic, but also non-purchasing demographics.
Background of the demand for Smart Store
In order to respond to the rapid changes in the environment surrounding the retail industry and develop new services in line with customer needs, a wave of smart stores is spreading worldwide. There are various factors behind this, but smart stores are attracting attention as a solution, especially in Japan due to the labor shortage due to a declining working population.
Another major advantage is that cameras equipped with facial recognition functions can collect data on non-purchasers, which has been difficult to obtain in the past. By utilizing these new technologies and analyzing customer data, it will not only be possible to resolve labor shortages, but also to create new business models and provide services tailored to needs.
However, Amazon Go, which is often cited as a typical example of a smart store, requires a large amount of money for the cameras and sensors installed in its operation, so it may not be a realistic idea for Japanese stores to use it as a reference. not. Additionally, in addition to the current state of labor shortages, there is also the issue of whether it will be possible to secure human resources capable of handling these technologies.
Microsoft's vision for the next generation of stores
When a company aims to develop a smart store, the implementation costs are considerable. In addition, small and medium-sized enterprises in the retail industry, which are suffering from a labor shortage, face various challenges, such as securing engineers who can develop products.
One of the support measures that Microsoft Japan has launched to solve these problems is "Smart Store." This is a solution for the retail industry that is tailored to the characteristics of the Japanese distribution industry, and as part of this, Microsoft Japan is providing the reference architecture free of charge.
This reference architecture includes major business scenarios, sample applications, and sample code for store management, such as cashless payments using smartphones, centralized inventory management, product master data, and product transaction management.
By providing these platforms free of charge, stores will be able to minimize the cost of implementing industry-wide systems, while allowing them to invest in products and services that compete with other businesses.
Microsoft aims to lead to overall innovation through the spread of smart stores, even in the distribution and retail industry, where many companies lack funds.
Smart Store features
Now, let's take a look at the specific functions of "Smart Store".
First, there are features for consumers such as cashless payments, smartphone payments, and shopping apps. By installing these apps provided by stores on their smartphones, consumers can receive various services from smart stores. Stores can not only use systems such as unmanned cash registers and electronic tags, but also perform tasks such as ordering, stocking, and inventory through web apps and terminals.
As for marketing functions, it can be used to advertise or distribute coupons to customers who come near your store from a smartphone app. In addition, when developing a smart store, it is essential for stores to implement IoT in their installations.
Smart stores can demonstrate their true potential by connecting all kinds of installed equipment, from cameras and display shelves to equipment such as lighting and air conditioning, to the Internet, or by making them IoT-enabled. Cameras equipped with facial recognition systems help collect data on the attributes and behavioral patterns of consumers visiting stores, and IoT-enabled display shelves are useful for product management. Based on the data obtained from the camera, it is also possible to determine the trends of the customer group currently visiting and broadcast in-house announcements such as sales that match their needs.
Additionally, consumer data collected through cameras and other devices is extremely useful in formulating future management strategies. Up until now, it has been possible to collect data on buyers by using POS registers, but it is difficult to collect data on people who do not use the register, that is, who visit the store but do not purchase a product. It was difficult. However, by installing IoT cameras, it becomes possible to collect all kinds of data such as age, gender, behavior, etc. of every customer who visits the store, making it possible to conduct more in-depth customer analysis.
Analyzing users in this way makes it easier to predict demand and leads to the development of new services.
What you can achieve with Smart Store Azure service
" Azure " is a cloud platform provided by Microsoft, and "Smart Store" uses "Azure" as its platform.
Considering the benefits such as faster product management and customer data exchange, higher security and maintainability, and reduced cost and effort in server installation and management, the use of the cloud has become indispensable. There is.
Now, let's take a look at the specific services that can be realized with the "Smart Store" powered by "Azure."
Easily create a smart store using the cloud
All reference architectures provided by "Smart Store" can be used from the "Azure" cloud. As a result, retailers using the system do not have to go to the trouble of installing or maintaining their own servers, and can start developing smart stores without incurring unnecessary costs.
In this way, Microsoft aims to make the smart store format more widespread by lowering the barrier to becoming smart for stores, which have challenges such as high costs and development difficulties.
Unmanned stores realized with "Smart Box"
Along with "Smart Store," Microsoft has started introducing "Smart Box," a payment device for smart stores that uses the cloud functionality of "Azure."
"Smart Box" is a device for the retail industry, and is a system in which when a product is placed in a box, a camera installed inside the box recognizes information about that product. By utilizing this system, it is possible to realize unmanned stores, for example. Customers use their smartphones to access the box, open the box, remove the items inside, and close the box again.
Then, scan the QR code displayed on the box with your smartphone to complete the payment. In this way, by using "Smart Box", everything from product selection to purchase can be handled unattended. Additionally, since all of this purchase data is sent to the Azure cloud, product master data and inventory management can be performed all at once.
"Keycafe SmartBox" installed at Lawson
Let's take a look at an example of how "Smart Box" is actually used. Lawson is one of the companies actively working to make its stores smarter, such as experimenting with unmanned stores late at night. As part of this smart initiative, Lawson partnered with Keycafe Japan, which provides a key delivery service, in January 2018 to introduce the "Keycafe SmartBox."
It's very simple to use. First, the key owner puts the key inside the box and grants access to the box to the tenant. The renter visits the box, reads the assigned access code, opens the box, receives the key, and the transfer is complete. Opening/closing boxes and exchanging access rights are all done through your smartphone.
This service was introduced at the GINZA SIX store in 2018, and the company plans to further expand the number of stores and areas in the future.
summary
As the labor shortage in the retail industry becomes more serious, this shift to smart stores is gradually gaining attention in Japan. Up until now, technical and cost issues have been considered issues, but by utilizing Microsoft's "Smart Store," smart stores will become more widespread even among small and medium-sized businesses. Is it not?