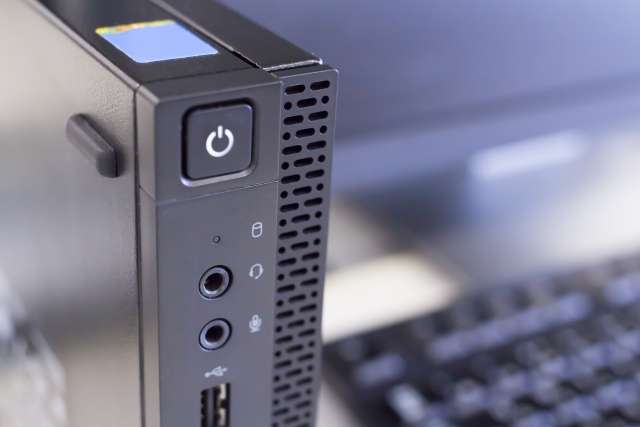 Many virtual currencies, including Bitcoin, the world's first virtual currency, are based on blockchain technology. This blockchain technology is being considered for an application not only to cryptocurrencies but also in other fields. Under such circumstances, it is expected that blockchain engineers will expand their playing field in the future.
This time, I summarized how to study and school to become a blockchain engineer.
Before aiming to become a blockchain engineer, first, grasp the current situation
First of all, let's understand the current situation of blockchain engineers.
The current situation is that the number of blockchain engineers is in short supply
Blockchain engineers are currently in short supply. As I mentioned at the beginning, blockchain is a technology that was originally the foundation of the cryptocurrency field, but it is being considered for introduction and application in other fields. As the field of operation expands, the number of engineers will naturally be required.
According to a survey of trends in IT-related job openings announced on May 31, 2018, by BizReach, which operates a service business utilizing the Internet, the number of job openings including the word "blockchain" increased 4.2 times from the previous year to 1,099. It can be seen that the demand for blockchain technology is expanding. As the application area of ​​blockchain is expanding, there is still a shortage of engineers who can handle it.
High compensation is paid to blockchain engineers
Compensation for blockchain engineers is often high. According to the survey by BizReach mentioned earlier, the maximum annual salary offered for a job is 22 million yen, and it can be said that the annual salary of a blockchain engineer is quite high.
However, this is only the maximum amount offered, and not all blockchain engineers earn a high annual income of 20 million yen. In particular, there are currently many start-up companies in Japan related to blockchain, with an annual income of 4 million to 8 million yen.
Many companies are considering using blockchain
When it comes to blockchain, the first thing that comes to mind is a virtual currency, but many companies are considering using blockchains other than virtual currencies.
For example, mobile phone company Softbank announced on September 12, 2018, that it had implemented a PoC (Proof of Concept) of a mobile payment service using blockchain with Synchronoss and TBCASoft. This blockchain-powered platform will enable Japanese users to make mobile payments in US dollars while traveling to the United States.
In addition, SKILL Co., Ltd. is developing a work history information registration system that will be provided as a talent matching platform between companies and individuals using blockchain, and Mitsubishi UFJ Financial Group is also exploring new payment services. We have announced that we will work on the development of a new type of blockchain.
There is a possibility that even if you have not been involved in blockchain development in the past
Even if you have never been involved in blockchain development before, you may be able to work as a blockchain engineer. Blockchain is a new technology and there is a shortage of human resources, so there are not many people who have worked in the past. If you have the desire to learn from your work and connect it to your work while learning, there seems to be a place where you can take on challenges.
Even if you only have experience as a web engineer, there is a chance of hiring
For the reasons mentioned in " There is a possibility even if you have not been involved in blockchain development in the past, " it can be said that even if you only have experience as a web engineer, there is a chance of being hired. Some companies may require that you have a basic knowledge of programming when looking to change jobs. For such a company, the fact that I was involved in the IT field itself is one of my strengths, even if it is not blockchain.
Learn basic knowledge to become a blockchain engineer
To become a blockchain engineer, you must first learn the basics of blockchain.
What is blockchain? Learn the mechanism and basic knowledge!
Knowing what a blockchain is and how it works is a basic requirement to become a blockchain engineer.
Learn what you can create with blockchain!
It is also important to know what kind of things can be created with blockchain. Since it is used as virtual currency, it can be considered to be used for remittance and settlement by financial companies. I also gave some examples in " Many companies are considering using blockchain ". It would be a good idea to learn from actual development examples, such as what fields it can be applied to, not just finance.
Let's use books and schools about blockchain!
One way to gain knowledge about blockchain is to use books and schools. You can deepen your understanding of the mechanisms and applications by specifically looking at them from a programming perspective.
Three languages ​​that aspiring engineers should study
If you want to become a blockchain engineer, it would be useful to study the following three languages.
Javascript
Javascript is best known as a language used in web design, but it is also used in blockchains.
Solidity
Solidity is a programming language that runs on Ethereum, a cryptocurrency.
Python
While the number of jobs in the blockchain is on the rise, it seems that the number of engineers who can develop in Python is increasing.
Prepare a development environment to become a blockchain engineer
Next, let's prepare the blockchain development environment.
Install and learn to get
geth is a client software provided by Ethereum. By using geth, you will be able to do many things such as mining and fund transfer on Ethereum. For more information on geth and how to install it, see the reference page below.
Install and learn Remix
The remix is ​​an Ethereum smart contract development environment. Also known as Browser Solidity. For more information on Remix and how to install it, see the reference page below.
If you feel uneasy about learning by yourself, use a school
Blockchain is one way to learn using school.
Blockchain University has three courses according to ability
Blockchain University, which was just established in March 2017, allows students to take three courses according to their ability: basic course, engineer course, and business course. There is also a free trial course, so if you are interested, you can try it first.
Tech academy where you can learn specialized knowledge is also recommended
Tech Academy is an online programming school. There is a blockchain course in the programming course, and you can learn while receiving the support of a mentor.
Recommended because many users aim to become engineers with TECH BOOST
TECH BOOST is an online programming school, but you can also freely use the TECH BOOST office. There are three courses: Basic Term, Development Term, and Innovative Term. Blockchain can be learned in the Innovative Term. Free counseling is available to help you design a personalized study plan.
You can learn blockchain knowledge efficiently
The advantage of using a school is that the learning plan is easy to understand and the progress can be easily managed. Self-study learning management is quite difficult, but with a school, you can acquire knowledge efficiently.
Experienced instructors can quickly teach you what you want to know
The advantage of using a school is that you will be taught by an experienced instructor, whether you take it in a classroom or online. Even if you stumble, you can move forward while asking questions, so you can reduce the risk of setbacks.
Summary; How to become a blockchain engineer?
This time, we have summarized the basic information for becoming a blockchain engineer. Why don't you learn new techniques and take a step toward forming a new IT society in the future?