There are those who compare its innovative scope to that produced fifteen years ago by the introduction of the iPhone and those who, however, fear that it could be used improperly for harmful purposes.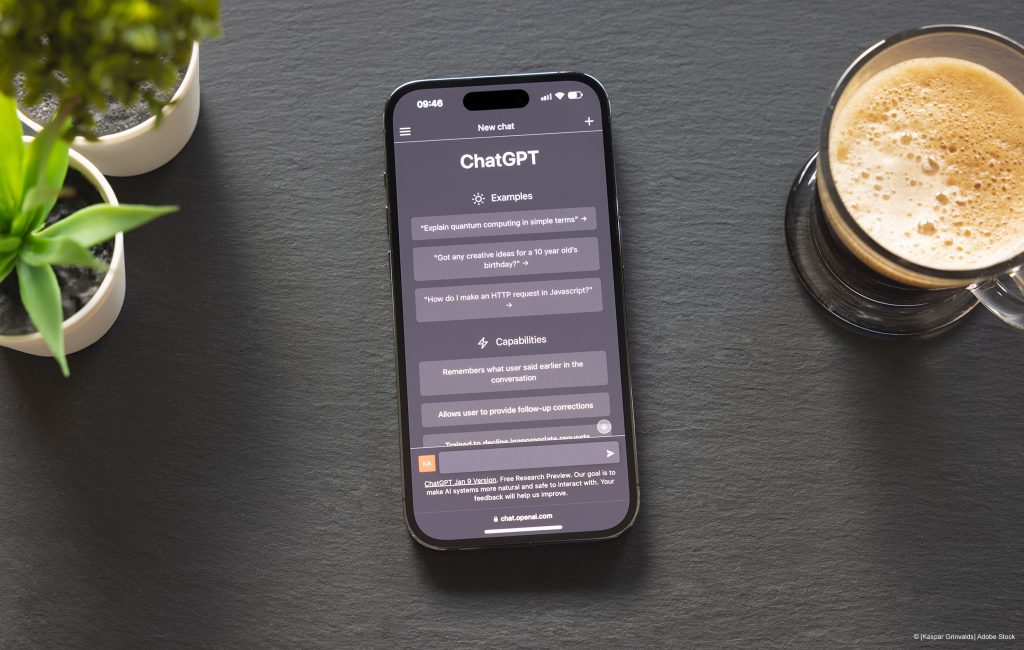 In one way or another, however, ChatGPT – the chatbot developed by OpenAI , a company dedicated to the research and development of artificial intelligence – has been making a lot of headlines for a few months now.
CHATGPT: WHAT IS IT
It is certainly not the first time we have heard of chatbots , that is, those software that – thanks to artificial intelligence – respond to sentences written by users by simulating human conversations .
We often find them, for example, on websites such as customer support, but they are usually quite rudimentary and perform narrow, well-defined tasks.
So why is ChatGPT – also spelled separately Chat GPT – considered different from other chatbots , to the point that Microsoft , which had already invested 1 billion dollars in OpenAI in 2019 and 2 billion dollars in the following two years, decided to reiterate the investment of 10 billion dollars (a figure yet to be confirmed, as the agreement has not yet been finalized)?
ChatGPT is the acronym for Chat Generative Pre-trained Transformer (literally translated: pre-trained transformer generator of dialogue programs ) and is precisely a chat bot based on AI and machine learning with capabilities enormously superior to other chatbots put on the market so far.
It is based on GPT-3.5 technology (or Instruct GPT , evolutions of the GPT-3 models), built on an Azure AI supercomputing infrastructure, and has been trained on an immense amount of texts – including newspaper articles, books, documents and songs – to have detailed conversations and answer questions.
HOW DOES GPT CHAT WORK?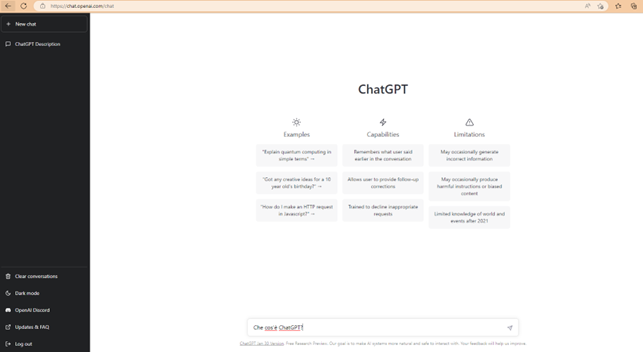 To access the OpenAI chat it is not necessary to download any app or sign up for any subscription.
ChatGPT is in fact, for the moment, free : you just need to go to the chat.openai.com website , log in (which you can easily do with your Google or Microsoft account) and then activate your account for free.
Once you enter the homepage – still in Beta version – the site provides an introductory guide and examples to understand how to use it and, below this introduction, there is a bar where you can start chatting with ChatGPT.
Chat has proven capable of writing or correcting computer programming codes , explaining complex algorithms , composing piano pieces inspired by Mozart, inventing jokes and even correctly diagnosing diseases based on a series of symptoms.
LIMITS AND CAPABILITIES
Among the capabilities that distinguish ChatGPT is certainly the fact that this artificial intelligence remembers what the user wrote in the previous conversation , in addition to the fact that it allows the user to provide follow-up corrections and reject inappropriate requests .
Among the limits (which can also be found directly on the OpenAI blog ) there are:
Plausible but incorrect or nonsensical answers

 . This is due to three main reasons: during training it may be that no source of truth relating to that particular topic yet exists; training the model to be more cautious causes it to reject questions it can answer correctly; supervised training tricks the model because the ideal response depends on what the model knows and not what the human user knows.

It is 

sensitive to changes or trying to repeat the same request multiple times

 . For example, given a certain question, the model may claim that it doesn't know the answer, but if you rephrase the text slightly, it may answer correctly.

He is 

often overly verbose and overuses certain phrases

 . These problems arise from biases in the training data (programmers prefer longer answers that seem more complete).

It is sometimes likely to respond to malicious instructions or display biased behavior

 , even if the model tends to reject inappropriate requests 

. 

In fact, it has happened that some users have managed to have ChatGPT explain how to steal a car or create a nuclear bomb.

He is not connected to the internet and 

is not aware of anything that happened after 2021

 , which is why some answers may appear outdated at times.
ARE THE BIG NAMES IN SILICON VALLEY WORRIED ABOUT CHATGPT?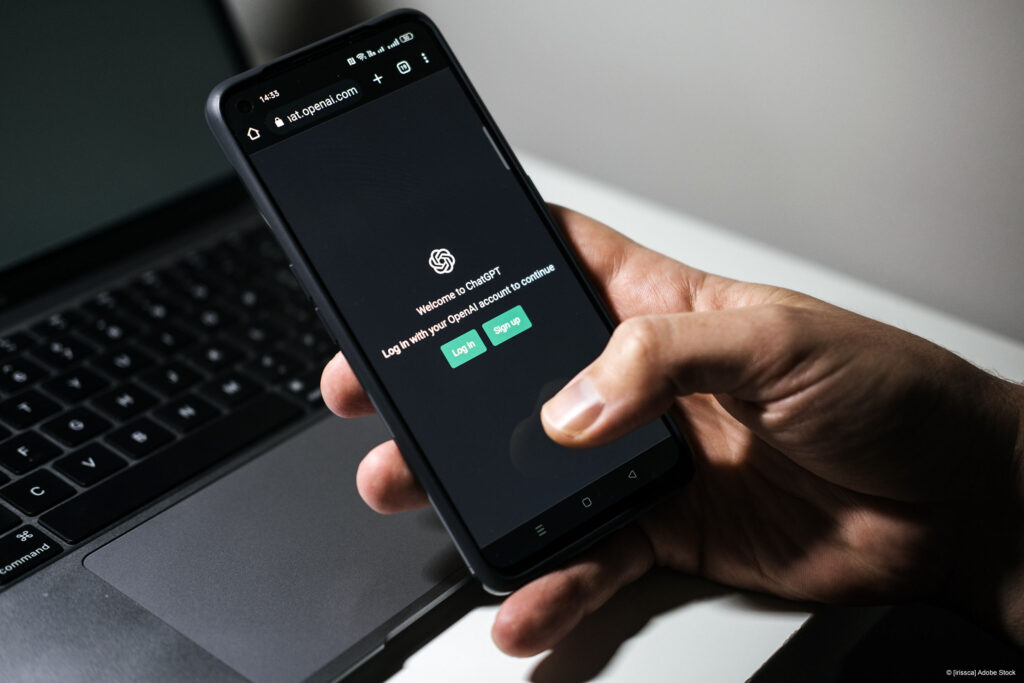 The expressive capabilities of OpenAI chat, which go well beyond the canonical and more or less realistic responses of other chatbots, are attracting the attention of the owners of the main search engines , Google first and foremost .
This is because asking an artificial intelligence for advice and information could become much more practical and faster than a Google search, which instead forces us to find the desired answer among hundreds of thousands of results.
According to the New York Times , some executives of the Google group (which also includes YouTube and other companies) " fear that a moment feared by the main Silicon Valley groups is approaching for the company: the arrival of an enormous technological change capable of to disrupt the business ", but that's not really the case.
The advent of ChatGTP is certainly starting to change some balances, but Google was not taken by surprise , also because the company was among the first to invest in the sector and has already created a chatbot capable of competing with GPT chat.
In conclusion, although the texts produced by ChatGPT are very convincing, to date they often contain errors , and the speed with which the service can produce texts of any type worries many commentators, according to whom the popularity of these AI will have serious consequences in the spread of fakes news.  
However, the ultimate goal of ChatGPT is currently only to generate written answers that make sense , not to be an oracle capable of giving the correct answer to any question.