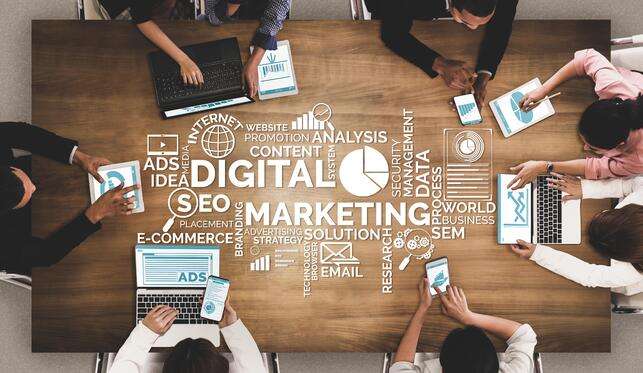 In today's market, where customer needs are diversifying as technology advances, it is not easy to differentiate yourself from your competitors. Therefore, "marketing" is important to be a company chosen by customers. In this article, we will provide an overview of marketing and introduce typical marketing methods and analysis methods.
Table of contents
What is marketing?
Typical marketing method
Typical marketing analysis method
Tips for successful marketing
Summary
What is marketing?
In simple terms, marketing can be defined as "creating a system that sells products and services". Marketing is not limited to companies, but also includes public organizations such as administrative agencies and non-profit organizations such as NPOs, and is a concept that includes a wide range of activities that are not limited to profit-making activities. In the field of corporate management, comprehensive business activities, such as the series of structures for selling your company's products and the creation of systems that continue to make profits, are called marketing.
In today's world, globalization is accelerating along with the development of technology, and the competitiveness of the market is intensifying. In addition, the information literacy of general consumers is increasing along with the progress of information communication technology, customer needs are diversifying and becoming more sophisticated, and the life cycle of products and technologies tends to be shortened. To establish a competitive advantage in the market in such an era, it is important to create unique added value that competitors do not have.
To that end, it is essential to develop products that accurately grasp the latent needs of customers and consumer insights, and create a system that allows more people to recognize their products and services. And we need to develop new markets, choose the most profitable sales channels, and increase demand at the same time. The main purpose of marketing is to create customers and markets through activities such as market research, product development, advertising strategies, and distribution strategies.
Typical marketing method
Here are some of the most popular marketing techniques. There are many types of marketing, but some of the most common are:
Common marketing techniques
Mass marketing
Mass marketing is a marketing strategy that develops uniform sales promotion activities for an unspecified number of targets without segmenting potential or prospective customers. Large-scale advertising strategies can be developed by utilizing mass media such as TV, radio, and newspapers. However, large-scale promotions require huge costs, so it can be said that this is a marketing method for large companies that have various means of raising funds.
Direct marketing
Direct marketing is a marketing method in which companies approach their customers while communicating directly with them. We acquire customer information through channels such as requesting materials, and quotations, providing samples and white papers, and developing sales strategies optimized for the attributes of prospective customers. Although it is necessary to acquire more customer information, it has the advantage of being cost-effective and easy to measure.
Guerrilla marketing
Guerrilla marketing is a marketing method based on free ideas that are not bound by common sense and conventions in conventional advertising strategies. It is characterized by utilizing media such as web media and SNS, which have excellent information dissemination power and execute with free imagination as a weapon. Buzz marketing using SNS is a representative example of guerrilla marketing. Results depend on ideas and imagination, but word of mouth has the potential to create explosive advertising effects with a low budget.
Video marketing
Businesses use content in their marketing. In addition to text and images, video content is becoming mainstream recently. Marketing that uses videos, in general, is called video marketing, and it is possible to increase the appeal compared to using other content. According to Nakamura, president of the video production and distribution company Human Centrics, many companies are rapidly using video marketing in recent years. The advertising market in video marketing is showing explosive growth to support the words.
The latest trends in marketing techniques
Web marketing
Web marketing is a marketing method that utilizes media on the Internet, such as corporate sites, EC sites, owned media, and SNS. We maximize sales opportunities for products and services by gathering traffic to media using means of attracting customers, such as listing advertisements, affiliate advertisements, and SEO. It is also possible to set up direct marketing using channels on the Internet, and it can be said that it is an indispensable measure in the modern market where digitalization is accelerating.
O2O marketing
O2O is an abbreviation for "Online to Offline" and is a marketing method that guides prospective customers from online channels to physical stores. One example is issuing coupons on the store's website to encourage customers to visit the physical store. As the amount of time consumers use the Internet is increasing year by year, attracting customers using O2O marketing is a very effective measure for companies that develop store-type businesses.
Social media marketing
SNS marketing, as the name suggests, is a marketing method that utilizes social media such as Instagram, Twitter, and Facebook. We aim to maximize sales opportunities by gathering potential customers through information dissemination and campaign development using SNS. With the explosive spread of smartphones, SNS has become extremely popular, and young people in particular tend to spend more time using it. Therefore, it can be said that it is an essential marketing method for companies that develop businesses targeting young people.
Typical marketing analysis method
In marketing strategy, the method itself is important, but the process of analyzing market research, demand surveys, economic trends, etc. is equally important. In today's world, it is difficult to achieve differentiation simply by creating excellent products, and a marketing strategy based on reliable data analysis is essential. The following are four typical marketing analysis methods.
3C Analysis
3C analysis is a method of analyzing the three C's of "Customer", "Competitor" and "Company". By comprehensively analyzing the needs of customers and prospective customers, the market share of competitors, and the strengths and weaknesses of your company's products, you can plan and formulate a comprehensive marketing strategy.
4P Analysis
4P analysis is a method of analyzing each element of "Product", "Price", "Place", and "Promotion". It is used to analyze the added value, price range, and distribution channels demanded by consumers, and to formulate how to develop marketing strategies.
PEST analysis
PEST analysis is a method of comprehensively analyzing four factors: "Politics", "Economics", "Society" and "Technology". By analyzing economic trends, demand trends, laws and regulations, the economy, technology, etc., you can build a marketing strategy based on the macro environment.
Value chain analysis
Value chain analysis is a method of analyzing which processes create added value from the procurement of raw materials to the delivery of products to consumers. It is used to understand costs in each process of the supply chain and to differentiate from competitors.
Tips for successful marketing
Marketing can be rephrased as "to whom", "what" and "how to sell". And the essential purpose of marketing is to build a system that will be chosen by prospective customers and customers, rather than selling their products. Therefore, targeting is of paramount importance. You can develop more strategic marketing by discovering the latent demand of prospective customers and consumer insights, selecting appropriate personas, and executing segmentation.
Summary
Marketing is the creation of a system that sells products and services and is an essential measure for creating unique added value. Efficient marketing strategies can be developed by making full use of methods such as web marketing and SNS marketing and using various analyses. We hope that this article will help you develop your marketing strategy.